This week's giveaway — two personal training Pilates session for you and a friend — sparked this week's radio topic. In the giveaway, we asked readers to throw names in the hat by telling us what you LIKE about your body. Women are so used to rattling off a long list of what we don't like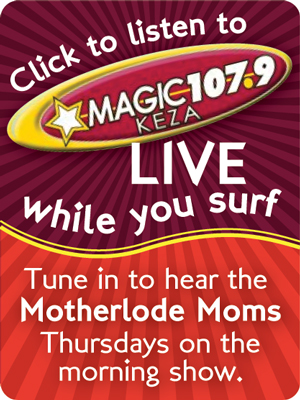 that we sometimes forget to remember the good stuff. Why are we so quick to point out the negative? It all comes down to body image.
So today when we stop by Magic 107.9 for our weekly Thursday morning chat with hosts Jennifer Irwin and Guy Westmoland, we'll take a look at why and how body image affects us. Tune in between 7:25 a.m. and 8:25 a.m. or click the graphic at right to listen to the radio live on your computer. Here's what's on today's agenda:
What it really means to like your body
Media messages about body image
How to nurture a good body image in your kids
Here are links to some of the resources we used in preparing this week's on-air discussion. Click on the titles below to read more.
How media trends have impacted body image over time, from Peel Public Health
Save