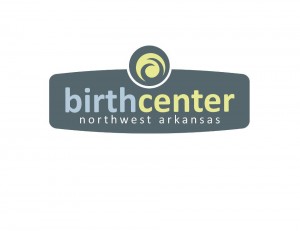 The new Birth Center of Northwest Arkansas is having a grand opening on Saturday, May 11, from 10 a.m. to 3 p.m.
The center, located at 5302 Village Parkway, Suite 3, in Rogers, has already started seeing patients and is accepting clients now for both prenatal care as well as annual/well woman exams.
Here are a few highlights of the Birth Center:
It's a "home-like facility" providing healthy women with holistic family centered care with an emphasis on pregnancy, birth, and breastfeeding support. Women can also visit the birth center for health needs like annual exams, pap smears, and contraceptive management.
The center is staffed by Certified Nurse-Midwifes (CNM), advanced practice registered nurses who have specialized education and training in Nursing and Midwifery. This training includes the care of pregnant women, well woman care, and newborn care up to 28 days of life.
Some women prefer water birth and the facility has large soaking tubs in each labor room.
The birth center doesn't offer epidurals or narcotic pain medications, but instead promote movement, frequent changes in positioning, and laboring in water as alternative means in reducing pain.
Eating and drinking in labor is both allowed and encouraged. You can bring your own food/snacks and drinks, there is kitchen to use.
The main reason a woman would transfer to the hospital is for pain relief, a prolonged labor, and in rare circumstances concerns regarding fetal health. The center is about two miles from Mercy Hospital and staff worked closely with the hospital to develop the birth center.
The Certified Nurse-Midwife who is with your for birth will also do a full newborn exam before you are discharged to home, including routine newborn procedures, a head-to-toe physical exam, neurologic exam, and newborn screening as appropriate.
A certified nurse-midwife or registered nurse will do a phone call within 12-24 hours from birth, then a home visit 24-48 hours following delivery within a 30 mile radius of the birth center. You will then return to the birth center at 6 weeks for follow-up appointments.
The birth center will provide breastfeeding classes prenatally and extensive lactation support after birth both at the birth center. Outpatient lactation services will be available for women who deliver in other facilities as well.
An integral part of delivering at the birth center is the education and preparation during pregnancy. Childbirth classes are available and will be encouraged during your prenatal care.
CLICK HERE to visit the center's website and HERE to visit the Facebook page.