By Jackie Helton, the Music Mama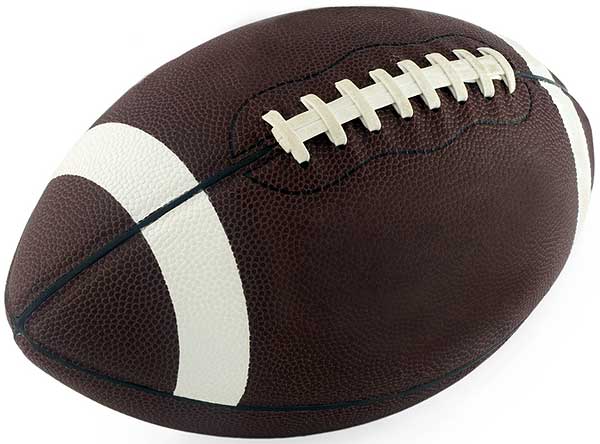 We're right in the thick of football season, so we need a little game day music! It won't matter what kind of game you're going to — high school, pee wee, kids' soccer or a Razorback game — this music will get you pumped and ready for game time. This is also a great playlist to cue up if you're hosting a game-watching party at your house. It's got a little of everything, from Queen to Prince to Black-Eyed Peas. These are true stadium classics.
If you want to add this playlist or a portion of it to your iPod or MP3, just print this list and go to your favorite online music store to download your favorites. Crank up the music, and GO HOGS!
(By the way, I've sprinkled a few cute Razorback kids' clothes into this post. I stumbled across these clothes online at footballfanatics.com. Click on any of the images if you want to see where the shirt or dress is sold.)
When The Going Gets Tough, by Billy Ocean
Gonna Make You Sweat (Everybody Dance Now), by C+C Music Factory
Hit Me With Your Best Shot, by Pat Benetar
Freeze Frame, by The J. Geils Band
Unbelievable, by EMF
Rock and Roll, Part 2, by Gary Glitter
Get It On, by Danielz
We Are The Champions, by Queen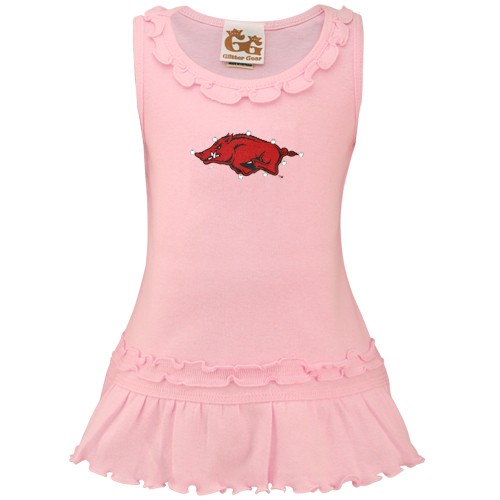 Who Let The Dogs Out, by Baha Men
What'd I Say, by Ray Charles
Bang On The Drum All Day, by Todd Rundgren
Tubthumping, by Chumbawamba
The Final Countdown, by Europe
C'mon Feel The Noise, by Quiet Riot
You Dropped A Bomb On Me, by The Gap Band
Shake It Up, by The Cars
Whip It, by Devo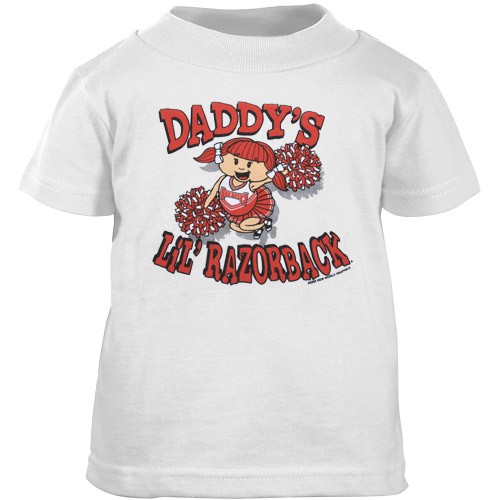 Takin' Care of Business, by Bachman Turner Overdrive
I Love Rock and Roll, by Joan Jett and the Blackhearts
Celebration, by Kool and the Gang
Welcome To The Jungle, by Guns N' Roses
Working For The Weekend, by Loverboy
Let's Go Crazy, by Prince
Get The Party Started, by Black Eyed Peas
Hard To Be Humble, by Mac Davis
Wild, by Hank Williams Jr.
Na Na Hey Hey Kiss Him Goodbye, by Steam
The Music Mama is back on the first of each month with a new playlist of music to keep you moving all month. Looking for a certain kind of playlist? Send us a suggestion and we may put a list together and feature it in the Music Mama category!