When we first met Courtney Arrant through a friend, we thought her videos — which involved her kids — were genius. In the one above, she uses her 3-year-old, 30-pound middle daughter as her "weight". We often try to carve out time to exercise away from our kids and sometimes that's just not possible. Instead, Courtney shows us how to incorporate them into our workout.
We wanted to get to know Courtney a little better, so we asked her a few questions. Be looking for new videos soon!
Tell us about your family: I have been married for almost 12 years to Aaron. He's a pilot so, obviously, he travels quite a bit. He is the rock that holds this family together and we hate it when he's gone. We have 3 children. Our oldest daughter, Sydney, is 7. She's the peacemaker of the family always ready to giving a helping hand or make the situation better. Harper is 3 years old. She's the feisty one of the family. She has the most contagious little grin and helps remind us that life is too short to take yourself too seriously. Remington is Daddy's boy for sure. He is 15 months old and at this point the only thing we can tell about him is that he likes to throw EVERYTHING, but he also has the cutest personality and completes our family for sure.
What's your favorite type of exercise? I love it all! My go-to exercise is circuit training because I feel like I'm killing two birds with one stone, but I love cycle class, I love kickboxing, I love yoga and I LOVE a good hot yoga session too.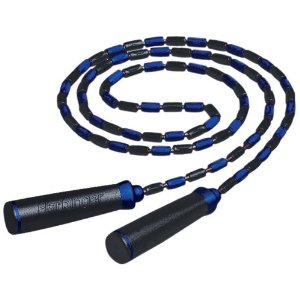 Have you always loved exercise or did you get into it after becoming a mom? I was always active growing up. I was in dance and gymnastics and then did competitive jump rope for several years. I became a member of the dance team in junior high and high school and was a cheerleader in college. I started working at the front desk of a fitness center my senior year in high school and it progressed into teaching aerobics, working on the fitness floor and finally personal training. At the time I was majoring in English and wanted to become a writer, but determined that I LOVED the feeling of helping people get in shape and get their bodies back. I changed my major to Fitness and Wellness Management and the rest is history. I took a break from the fitness industry after the birth of my second child to stay at home which is where I learned to get somewhat creative with my workouts.
What has been your go-to exercise regimen to get back in shape after the babies? It's been different with every child. After Sydney was born I did a LOT of walking, jogging and weight lifting. I was only 28 and because I had been in great shape beforehand the weight pretty much fell off. After Harper was born I got into cycling class. We had serious sleep issues with her so it was imperative that I get back in the gym. I had to get out of the house and let someone else watch her for a bit. I fell in love with cycle class. It was such a release for me. We did it with the room dimly lit and I would pedal until the hurt in my legs matched the hurt in my eyes from the exhaustion. Working out was so therapeutic for me. I think I would have suffered severe post partum depression if I didn't have my cycle class. After Remington was born my husband and I started P90X and I started kickboxing at Inferno Fitness and MMA.
I had a couple of hiccups with losing weight with him. I had a kindergartner, a 2 year old who still didn't sleep through the night, an infant, I was older and I had gotten a lot heavier during my pregnancy with him. I was also having some issues with breastfeeding so I had to play around with the intensity of my workouts with him which was somewhat frustrating, but necessary.
What inspired you to make videos incorporating your kids into the actual routines? The ideas were born out of necessity. How many of us mommies constantly ask ourselves "How are we supposed to fit it all in?  How do we work, take care of the house, be a great wife, friend, daughter, sister etc., take care of ourselves and spend time with our children?" I would say to my children, "go in the play room, mommy has to work out now" and then I would feel ridiculously guilty. My kids would constantly say to me "will you play with me?" begging me to get in the floor and wrestle or run around. I determined that I could, again, kill two birds with one stone by playing with my kids and burning some serious calories. I didn't really think about other mommies needing this idea in their life until we made the youtube video with Harper and people loved it. Then I decided to do one with each of my children so that there is a workout for wherever you are in your life with your children.
What is your guilty (food) pleasure? Without a doubt, chocolate!  Specifically brownies, but any chocolate will do!
What would you say to a mom who is feeling defeated about working out? Don't over think it. Do a little bit today and a little more tomorrow. If you have a day where you don't get it in, don't beat yourself up. Tomorrow is another day. Learn from your scheduling errors and fix it the next day.