NOTE: The following is an anonymous note we received from a nwaMotherlode reader who had a question after reading the most recent On Your Mind post about panic attacks. (Click here if you missed that one.) This is Tom's response to the reader's question. Please feel free to use the anonymous form (at the bottom of this post) to send additional questions to our local counselor.
Tom,
I have had a couple of instances where, all of a sudden for no reason, I broke out in a hot sweat, had blurred vision and felt like I was going to pass out. One time in the car I had a weird sensation all over my body and again felt like I was going to pass out. The third time I had shooting pains in my heart so I went to the Emergency Room. They checked my heart with an EKG and it was normal. The doctor did send me home with a medication called Ativan, and it has totally stopped these horrible experiences. However, it was an emergency room doctor and I have now run out of medication and have started having some of the same horrible feelings. I lost my company and medical insurance two years ago. I'm a single mother working two jobs. Unfortunately, I just had to let my home foreclose and have tons of stress. Do you know of any free or reduced treatment for people in my situation?
Dear Mom,
I'm so sorry you've had these troubling experiences. Given the physical symptoms you described, I recommend you start with an appointment with a primary care physician. In answer to your direct question, there is the Northwest Arkansas Free Health Center in Fayetteville that offers primary care medical treatment and the Community Clinic in Springdale does so as well. The Free Health Center is located in the old Armory Building at 10 South College Avenue and is open certain hours during the week. I recommend you call for hours and eligibility for service information. Their number is 479-444-7548. The Community Clinic is located at 614 East Emma in Springdale and their phone number is 1-855-438-2280. After that appointment, the physician may recommend you see a counselor, and Ozark Guidance would be able to help you. We offer mental health services on a sliding scale at several locations in NW Arkansas. Stay with it until you get the help you need.
Tom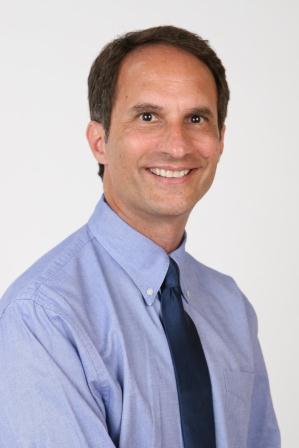 Tom Petrizzo serves as CEO of Ozark Guidance and has degrees in social work and law. He has spent the last 20 years managing non-profit centers in Texas, Kansas, Colorado and Arkansas. He has also served as adjunct faculty at the social work graduate program at three large universities. He's married to Teri Classick, a licensed clinical social worker, and they have two daughters. When he's not at work, Tom likes to jog, bike ride, read and he even belted out the National Anthem lately at a Northwest Arkansas Naturals Game!
Tom would be happy to answer your questions and read what's on your mind. Click the butterfly icon below to fill out an anonymous submission form with your question or concern. The form contains NO identifying information and is designed to give local women an online place to share concerns with a person qualified to offer feedback. Tom will be back each month to answer another woman's question.

Disclaimer:  This RESPONSE does not provide medical advice It is intended for informational purposes only. It is not a substitute for professional medical advice, diagnosis or treatment. Never ignore professional medical advice in seeking treatment because of something you have read on nwaMotherlode or Ozark Guidance websites.