By Jade Stone, Military Mama
The phrase "My how time flies" seems to be my anthem this year, at least in most things besides the deployment.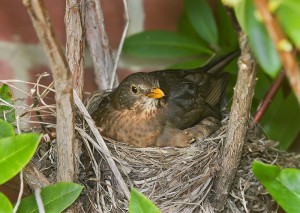 It feels like so very long ago since I last saw the hubby. Everything else, pregnancy included, seems to be flying by. There just aren't enough hours in a day right now. And maybe it's because I've stayed so busy. I never have been one to sit still for very long, even with the last pregnancy, and this one is proving no different.
I had the bright idea that Christmas break would be a good time to have new flooring laid since the baby is coming and the carpet was nearly threadbare. I also decided that would be a good time to go ahead and paint the trim white, along with all the doors in the house. This was a good move. However, looking back I think I need my head examined for doing it now!
The end result for the house was better than I could've planned but it absolutely wore me out. I also managed to fix up the nursery, wash the bedding, put the diapers in the stacker, put up wall hangings etc. I have also cleaned out and organized my son's room and have started going through and throwing things out.
I yearn so badly for simplicity right now and apparently, I feel I can achieve that by cleaning, rearranging, and organizing. I think they call it nesting? At any rate, the house has definitely benefited. But something tells me that it will take more than a little housekeeping to simplify my life right now.
We are roughly 4 months into the deployment with about 5 more to go, we think.
We know he will be home in June or July but have no idea.  The only thing that is certain is that I miss him like crazy.
With only 7 weeks left before the baby comes I am reminded daily of how big a role Jay played in our firstborn. At the time I couldn't imagine doing it without him and now, here I am. I am struggling to see my own feet which makes the little things like shaving, socks and shoes quite problematic.
The daily living activities are not the only places he is missed. The holidays are always the worst because you have so much time to think about them and miss them. We did manage to have a little "Christmas online". Jay called while Jess was opening his presents so he could be a part of the commotion via speaker phone. Then he opened the presents we had sent him so Jess could hear his reactions. It was definitely a poor substitute for the real thing but certainly better than nothing.
As if his presence missing for the holidays wasn't bad enough, my best four-legged friend of almost 16 years started to suffer from kidney disease just before Thanksgiving. Cockers don't usually live past 12 or 13 so we had borrowed quite a bit of time and I was nearly convinced as healthy as she was that she might just last a lifetime. Wishful, unrealistic thinking, I know.
The vet thought she would last a couple of weeks but lo and behold, she actually maintained her health until just this week when we had to put her down. She lost 5 pounds in a week and just quit eating. I refused to watch her dwindle away to nothing and then spend her last days suffering so we let her go.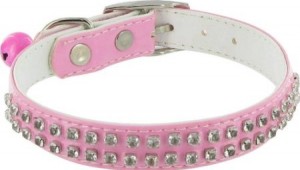 Jay and I had talked about her age numerous times and figured she was bound to go while he was gone but I really didn't want to believe it. We are talking about a dog that was nearly my firstborn. She was the sweetest, cutest cocker spaniel in the world who has stood by me through thick and thin for the past 15+ years.
I actually struggle to call her a dog because she was such a major part of our family. I knew when that day came that it would be devastating to me and I knew having to tell Jay about it over the phone would be horrible.
I have never felt truly alone in either deployment…until now. She has always been by my side. And yet, it appears life just keeps moving on. I just wish I didn't have to go through that without him. Now, as if the house didn't feel empty enough, it just plain feels vacant.
I guess this means I need to find a new project and something else to focus on. The busier I stay, the less emotion I have to deal with. Sadly, sometimes I think that's the easiest way to get through a deployment. The less I focus on how I feel the easier it is to get through life.
I can't say it's healthy but it sure is practical.
Maybe it's time to start thinking about maternity pictures. Jay is really sad about missing out on the whole process. Though we didn't do these pictures with our first son, I feel it necessary this time, at least for Jay's sake.
Lord knows the idea of picture taking on a good, not pregnant day, is repulsive to me, you can only imagine how excited I am to be photographed in my severely pregnant state.  But, if done tastefully, without my face in the picture, I might just make it.  As fast as time is flying by, I better get on that one quick!  I'll fill you in on how that goes next time!

Jade welcomes your comments here as well as any suggestions you may have for her future posts. You may also e-mail her at akajadestone@yahoo.com. To read previous Military Mama posts, CLICK HERE.