Last month, we attended the annual Business Women's Conference at the John Q. Hammons Convention Center along with about 1,500 other women. It was a great group of women, and we attended some wonderful informational sessions — and an awesome talk by Helen Hunt.
One of the sessions was on women's health and was led by an all-female panel of health-care providers from Mercy Health System.
The panel invited the room full of women to send health questions via text message to the experts on the panel. Like last year, there were so many questions from the audience that the panel didn't have time to answer all of them in the time provided. So we were happy to post the additional answers to those questions here on nwaMotherlode.
This is the first of a series of question-and-answer articles covering real questions from real women in Northwest Arkansas, answered by female nurses and doctors in our community. We'll run the next article in two weeks and continue until we've published all the answers to questions asked at the conference. Even if you didn't ask these particular questions, we're betting there are some answers here which will give you practical medical info you can use.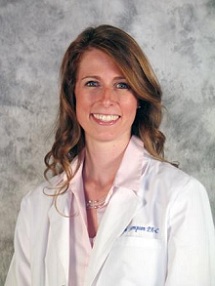 The following answers were provided by panelist Elizabeth Thompson,  a board-certified physician assistant. Elizabeth Thompson, P.A.-C, is currently working with Dr. Randall Feezell at the Northwest Arkansas Gynecology clinic, located in the Mercy Physician's Plaza in Rogers.
Does exercise have a cumulative effect? For example, if I work out 15 minutes 3 times a day would that be effective? Yes, you can spread your exercise activities throughout the day just as long as you get it in. This method actually works very well for very busy individuals.
What are your thoughts on prescribed appetite suppressants like Phentermine? For example, if my parents are overweight, do the benefits outweigh the risks? At our clinic we do use appetite suppressants. For many people the benefits of using a medication to achieve weight loss outweighs the imminent risk of the patient developing serious health complications like diabetes. However, the decision on whether or not we use appetite suppressants, like Phentermine, depends on each individual and their health issues. Some situations where the risks of using appetite suppressants might outweigh the benefits are as follows: irregular heart beats, uncontrolled high blood pressure, heart conditions, pregnancy or attempting pregnancy, drug abuse, extremes of age. Again this is a list of just some of the things we consider- it really depends on the patient and their health history. 
What's the best diet advice for a diabetic? Don't eat sugar and carbs and your blood sugar will greatly improve.
I recently quit smoking and have started putting on the weight. Any suggestions on fast, healthy weight loss? There are some different ways to go about weight loss. You will need to pick which option is best for you based on the following: how much weight you need to lose, how quickly you want to lose it, what your financial situation is, how serious you are about losing it and maintaining it, what you already do or do not know about nutrition, and if you have the time dedication that some of the options require.
(1) You can lose weight on your own- if you do it right, you can get about a 7% reduction in weight. (2)You can use a physician-monitored program with or without the assistance of medication; with this option you could expect about a 20% weight loss. (3)You can have bariatric surgery if you qualify for it- I highly recommend that you seriously commit to one of the two previous options before seeking out surgery if you do not have major health complications. Surgery is expensive, can be permanent, requires recovery time, and can have serious complications.
If you want very fast weight loss without surgery your best bet is to enroll in a physician monitored weight loss program. Our program at Mercy is called New Directions, and Dr. Randall Feezell is the medical director. We do something called a protein sparing modified fast (PSMF), in which most women will lose somewhere between 2-4 pounds per week. What we teach is a lifestyle change and is not a "diet". We do require a lot of participation on your behalf. At New Directions, you will attend weekly classes, taught by professionals in the field, and you will learn how to eat and exercise for the rest of your life to keep the weight off. This program does require a lot of time and dedication; if you do not have the time to commit to something like this, then I would recommend that you try something else first.
If you want to do something on your own, I do recommend a 1200-1500 calorie diet for most women; however, this can depend on your level of activity, metabolism, and age. The easiest way to explain what and how much to eat is to have you get out your kids' or grandkids' princess plates- the ones that are divided into 3 sections, and do the following:
In the 1st smaller section you will have a piece of lean meat that should be about 4oz. which is about the size this little plate section holds. You may eat chicken, turkey, eggs, pork loin, lean ground beef, sirloin, etc.; it must be a lean cut and you must do the following: cut off the visible fat, remove the skin, do not fry, do not bread, only use sugar sauces such as ketchup and barbeque sauce very minimally or not at all.
In the second smaller section you can have 1 small piece of fruit. Berries are the best option; apples and oranges are good options too. Do not eat canned fruits as they are in a syrup, stay away from bananas and grapes as they are both high in sugar. Tropical fruits are higher in sugar as well, but fresh pineapple is okay.
In the third large section this is where your veggies go. The veggies must grow above the ground so NO potatoes of any kind, use onions, carrots, and all other roots very minimally just for flavoring. (Roots are used by the plant as a nutritional source, so the root is basically a sack of sugar that feeds the plant. This sack of starch is not something you need if you are trying to lose weight or are diabetic). Avoid corn as it is an engineered vegetable and the nutritional quality is not great and it is high in starch. Also, avoid peas as they are high in starches as well.
You can have green beans, squash, lettuce, asparagus, spinach, broccoli, cauliflower, kale, and most everything else except for potatoes, corn, and peas.
You will want to stay away from starches, high fat foods, and high sugar foods. Stay away from breads, pastas, frozen treats, flour based treats like cakes and cookies, chips and salty snacks, avoid snacking on nuts if you are trying to lose weight they are high in fat and calories, don't eat the 100 calorie packs. If you are physically hungry (there is a big difference between physical hunger, cravings, and emotional hunger- make sure your stomach is physically growling before you snack) you could try ½ c. of skim or 2% cottage cheese or a 2% cheese stick.
Exercise is very beneficial for your heart health, blood pressure, stress, and emotional well-being. I recommend 1 hour of exercise per day unless you have heart or health problems- you will want to consult your doctor before beginning an exercise program. You can split the 1 hour up into (4) 15 minutes increments if you like, but you need to get the total in. If your cheeks are pink and you are sweating, then it can count as exercise- cleaning the house, gardening, mowing the yard, etc.
Come talk to me if you have questions or need assistance deciding what program would be best for you (Elizabeth Thompson, PA-C; 479-986-6155). This is a general recommendation and may not fit your needs. If you have health problems, please speak with your health care provider before beginning an exercise program or severely calorie restricted diet.