Last month, we attended the annual Business Women's Conference at the John Q. Hammons Convention Center along with about 1,000 other women. It was a great group of women, and the informational sessions were particularly strong this year. One of the sessions was on women's health and was led by an all-female panel of health-care providers from Mercy Health System.
The panel invited the room full of women to send health questions via text message to the experts on the panel. Well, long story short… there was a whole lot of texting going on. There were so many questions from the audience that the panel didn't have time to answer all of them in the time provided. So they asked us if we'd  post the answers to those questions here on Motherlode where those inquiring minds could find the answers they're looking for. We are happy to oblige.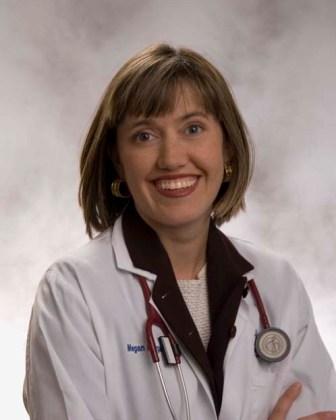 This is the first of a series of question-and-answer articles and video podcasts covering real questions from real women in Northwest Arkansas, answered by female nurses and doctors in our community. We'll run the next article in two weeks and continue until we've published all the answers to questions asked at the conference. Even if you didn't ask these particular questions, we're betting there are some answers here which will give you practical medical info you can use.
The following seven answers were provided by panelist Megan Morgan, a family nurse practitioner at Mercy Health in the Physicians Plaza in Rogers.
Q: I have a family history of breast cancer. When should a mammogram be done?
A: At age 40 or ten years prior to your family member's diagnosis. For example if your mother died at age 39 of breast cancer you would want to begin annual mammograms at age 29. Talk to your provider about other breast cancer contributing factors, including smoking, alcohol use, and your reproductive history that can influence your risk as well.
Q: Is soy protein okay if there is breast cancer in the family?
A: My mom is a survivor. There are no contraindications to "phyto" estrogens such as soy products in a person with a family history of breast cancer.
Q: How much calcium should a woman have per day?
A: Pre-menopausal women should have 1,000 mg of calcium daily, while post menopausal women should have 1,500 mg of calcium split 3 times daily plus 800 units of vitamin D daily to improve absorption. Food sources of calcium are best, but supplements will work as well. This helps to keep your bone bank well supplied for your body to make withdrawals from each day.
Q: Are the birth control pills that limit your body to only one or two cycles per year okay?
A: Actually you need to have a minimum of 4 cycles a year to prevent endometrial cancer, but taking the active pills 11 weeks in a row is fine for most patients. Most any pill pack can be made to due this, so talk to your provider about adjusting your prescription.
Q: I have been looking for long-term birth control. I am 24 years old and have been thinking about Mirena. I have heard there are certain requirements. Is this true?
A: It is beneficial if you have had a child previously for ease of insertion and are in a monogamous relationship to lessen the chance of a uterine infection, but not absolutely necessary depending on your provider's level of comfort with Mirena. You want to use the method for at least 2 years to make it cost beneficial. There can be some vaginal bleeding similar to Depo-Provera that some patients find burdensome, but this stops or regulates in the majority of patients after 6 months. The website www.mirena.com is a good resource for you to look at in addition to speaking with your provider.
Q: Why are VBAC's discouraged? Isn't the risk just as high with multiple C-sections?
A: Obstetrics is not my specialty, but current thought is that the uterus is not as strong after being cut through and more likely to cause tearing. Also, those risk factors that resulted in the C-Section the first time may still be present, such as a small pelvis. This is an issue to be discussed with your provider.
Q: Is there a correlation between low thyroid and depression?
A: Certainly low thyroid or hypothyroidism is a risk factor for depression and is included in depression screenings, though it is not a leading cause of depression.
For more info on Megan Morgan, the nurse practitioner who provided these answers, click on her photo to see a video podcast with info about her training, experience, etc. To see and hear more info from Megan, click on the Doc Talk category to watch some of her video podcast answers to additional frequently asked questions.