Hope you're all having a great holiday today! According to the History Channel website, Labor Day was created to "pay tribute to the contributions and achievements of the American worker." It became a federal holiday in 1894.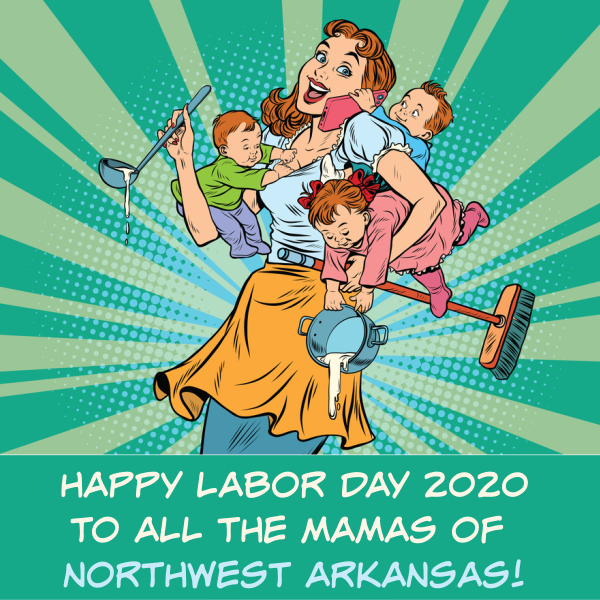 Regardless of whether or not you are a mom who also gets a paycheck, we want to pay tribute to ALL the parents in Northwest Arkansas who do a tremendous amount of labor — physical, mental and emotional — to raise good kids. This year in particular has been tough for parents as we try to keep our families safe, explain what a pandemic is to little kids, serve as IT help to kids doing school from home, help care for our own aging parents, keep the house (sorta) clean, and SO much more.
From our busy households to yours, we wish you a day of rest, relaxation and some fun, too!