We're telling you now so you'll have time to buy a card (or, better yet, have the kids make one) and get it in the mail asap. Grandparents Day is this Sunday, September 13th. It always falls on the first Sunday after Labor Day.
Interesting little side note: It took a mama, just like you and me, to make a national Grandparents Day a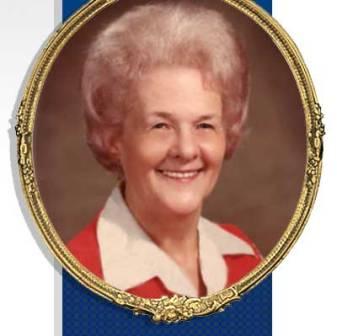 reality in the United States. In 1970, a West Virginia housewife named Marian McQuade began a campaign to set aside a day for grandparents. (Marian is pictured at right.) Eight years later, Mrs. McQuade had drawn so much attention to her cause that President Jimmy Carter signed the proclamation that made Grandparents Day a reality.
And get this — Marian McQuade had 15 children (yes, that says 15!) She went on to enjoy 40 grandchildren and 8 great-grandchildren. All that and she managed to make a little legislative history, too? Wow. That's one impressive mama. (You can read more about Grandparents Day by clicking here to visit the official website.)
As moms, we understand what a special role grandparents can play in our kids' lives. So make the card or plan a visit or a phone call to say "thanks."