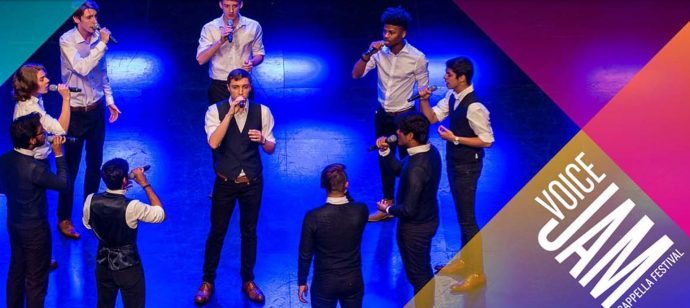 There's something magical about the human voice combining with other voices to create music — no instruments necessary. And this week we're giving away FOUR tickets to see that magic happen on stage when the VoiceJam A Cappella Festival comes to Walton Arts Center on Saturday, April 15, 2023 at 7:30 p.m.
ABOUT THE SHOW:
Sick beats, dynamic choreography, and mind-blowing harmonies – the VoiceJam Competition is back and better than ever. The top high school, collegiate and community vocal bands from around the country come together in Northwest Arkansas to fine-tune their skills with a full day of masterclasses by aca-professionals, then battle it out live on-stage. Join us to see which group tops the charts and cast your vote for aca-fan favorite!
HOW TO ENTER: 
To throw your name in the online hat to win 4 tickets to attend the VoiceJam competition on April 15, 2023, scroll down to the bottom of this post (and past the comments posted by other moms) until you see the words "Leave a Reply."
Then write a quick comment telling us the name of one of your favorite songs to belt out in the car, the shower, the kitchen, or anywhere else.
You can also email your answer to us at giveaways@nwaMotherlode.com.
If you'd rather not leave it up to the luck of the draw, you can purchase tickets to the VoiceJam Competition on the Walton Arts Center website. Call 479.443.5600 or visit waltonartscenter.org.