Happy Wednesday! Today we're continuing our interview with Dr. Chad Putman of Mercy, who we talked to recently about about ear infections. (If you missed that one, click here to read it. Click here to read more about adenoids and ear tubes.) Today Dr. Putman weighs in on the best way to clean your kids' ears, childhood snoring and what factors trigger a recommendation for a childhood tonsillectomy.
Moms often feel the need to clean their kids ears, especially if it seems like there's too much earwax. Why does the body make earwax and is there such a thing as "too much" of it? How should moms be cleaning their kids' ears?
Our bodies make ear wax to protect the skin in out ear canal.  It is similar to the reason we wax our floors — to provide a barrier to water. Normally the ear canal acts like a conveyor belt which allows wax to come out on its own. Sometimes q-tips can push the wax in and cause it to buildup. I generally advise that it's okay to clean the wax you can see on the outside part of the ear canal, but don't use Q-tips.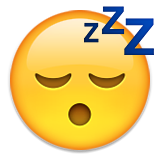 If a child isn't overweight but snores loudly, should he or she be evaluated by an ENT? 
The primary concern we have with loud snoring is the risk of Obstructive Sleep Apnea, which in kids is commonly caused by large tonsils and adenoids. Even when mild, kids can sleep a full night and not get quality sleep which can cause problems with how they develop and learn.
What are some of the reasons an ENT might recommend a tonsillectomy for a child?
The two most common reasons we consider taking out tonsils and/or adenoids during childhood are Obstructive Sleep Apnea and recurrent tonsil infections.
For more information or to schedule a consultation with Dr. Putman, call the Mercy Ear Nose and Throat Clinic at 479-636-0110. It's located at 5204 W. Redbud Street in Rogers, Ark. Click here for a map and to see a full list of the conditions treated at this clinic.

Save
Save
Save
Save
Save