It's that time of year again. There's something about the last 6 weeks of school that just wears a mama out. So many tests, final projects, recitals, play-offs, AP exams, tournaments and more. It's a lot. And even though we're not the ones doing all those things, we're definitely the ones dealing with the kids who are.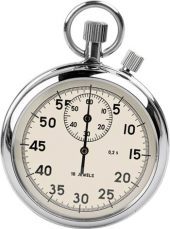 We drive them around. We try to make sure they're ready for whatever comes next. Everything is on a deadline as the school year comes to a close. We're stressed when they're stressed.
But let's face it. We can't control everything. (It sucks, I know.) So you might as well have the knowledge and the techniques that will help you lower your stress level and manage your reactions to intense feelings.
Recently, I read an article on the Stylist website titled "How to Stop Stressing About Things You Can't Control," by Ellen Scott. I loved how this article relies on brain science to help us understand why we crave control and how to distinguish between things we can impact and things we can't. This article will also give you some concrete things to try the next time you feel overwhelmed.
CLICK HERE to read the article and get the tips.