I was reading USA today on my smartphone last week and ran across an article that's definitely share-worthy with fellow mamas. It's a list of fun, educational websites that will help kids transition from vacation mode back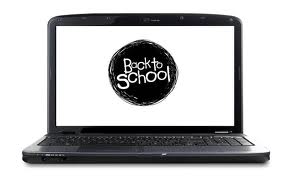 into "school mode."
With the beginning of the school year only about a week away, this might be a great time to give the kids a little extra computer time to play on these websites and brush up on some of the academic skills that may have become a little rusty over the summer break. There are also a few sites here that are aimed at kids who are just starting out in preschool and kindergarten, too.
Just click the highlighted blue names to visit the websites:
PowerMyLearning: (Links here for all ages.) This site has a list of more than 1,000 different games, videos, activities, etc., and it's organized by age and subject matter. It's free to use but kids must register first. If your child is under 13, you'll need to provide your email address as their guardian.
Starfall: This site is great for preschoolers and for kindergartners. Whether your child is learning letters and the sounds they make or is already reading simple sentences, this site will keep them entertained while they learn.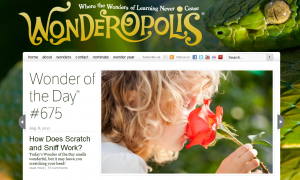 Wacky Web Tales: This site is aimed at kids who are in third grade or above. This site will remind you of those Mad-Lib games that were popular when we were kids.
Poetry Splatter: Just by following the color-coordinated cues, kids can learn to drag words into a poetry template on this website.
Google Art Project: For older kids, this website lets you see famous artwork from around the globe.
Stop Disasters: This one is also aimed at older students. It was created by the United Nations and the object of the game is to prepare a community before a natural disaster and then see how you did once the disaster strikes.
Wonderopolis: We love the concept of this site! There is a new "wonder of the day" on the homepage each day, which means there will always be something new to see each day your kids go online. Perfect for kids with a healthy curiosity!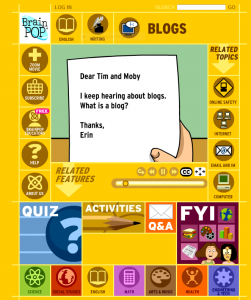 These next two websites weren't in the USA Today article mentioned above, but they are favorites with my three kids.
Brainpop: I'm such a fan of Brainpop that I signed my kids up for the monthly membership so they could see extra educational videos. This site is great for a wide range of ages, and adults will learn something here, too.
Funbrain: This one is good for elementary-aged kids. It has math and reading games as well as games just for fun.