6 ¶ Now godliness with contentment is great gain.  1 Timothy 6:6 (NKJV)
By Bro. John L. Cash, "Country Preacher Dad"
We spent Thanksgiving in the mountains of Tennessee with some of Susan's family this year. This trip I got to sit down and visit with our sons' German grandmother. The boys call her "Oma" (which is German for "Grandma") and Susan and I call her "Mutti" (which is German for "Mom").  Although I've been her son-in-law for 25 years and have had numerous conversations with her, I was fascinated to hear stories that she'd never told me before. You see, Oma grew up in Germany during the battles of World War II and was familiar with the suffering that came about as a result of the Nazi regime. Life was hard for her family, and Hitler's propaganda machine made the people believe that Americans were the source of the people's hardship.
As Germany was facing defeat and the War was drawing to a close, food was almost impossible to come by. Bread was totally unavailable. Oma said she and her mother went out in search of any food they could purchase. The only food they could find was a slab of bacon. They were not planning on eating the bacon, but they figured they might be able to trade it for bread. Oma's mother put the bacon in her daughter's bag and told her to run home as fast as she could without stopping to talk to anyone. Most of all, she was not to let anything happen to the bacon.
As the little girl ran down the street, she was surprised to see American soldiers riding in army tanks and jeeps as they entered the town. One of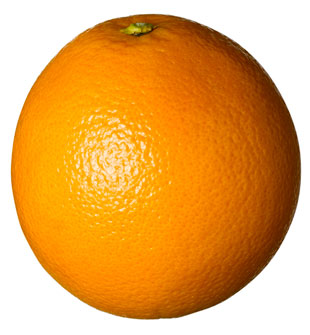 the soldiers who was sitting atop a tank reached in his duffel bag and pulled out an orange. (Oma told me it had been ages since she had seen an orange, and this one looked to her like it was the size of a basketball.) The soldier tossed the beautiful piece of fruit to the little girl, and Oma caught it—even though her mother had warned her to never take anything from the Americans (because it might be poisoned).
Her delight with her good fortune was short-lived. In the process of catching the orange, she lost her grip on her bag, and the parcel of  bacon spilled out into the street. Her life flashed before her eyes as she saw two soldiers jump off a tank and run toward her—and the bacon. She was sure that the GI's were going to steal it. One soldier reached down and snatched up the bacon. And then he did a very unexpected thing. He put the bacon back in the bag and handed the bag to Oma. The young girl had a profound realization: "It was then that I understood that the Americans were good. The Nazis had been lying to me!"
Later on, a group of American GI's gave Oma's family their battlefield food ("K-Rations") that they had not eaten. Oma said everything the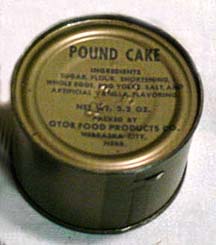 soldiers gave them came in little green cans, like the one you see here. There were tins of crackers, jam, cheese, peanut butter, and Spam. I remarked to Oma that this must have seemed like a feast, like Christmas. Oma offered a very insightful statement:  "Oh no. It was much better than Christmas."
This story has started me to thinking. The attitude of gratitude makes a world of difference. Most of the time, a can of Spam is just a block of lunch meat. But, at other times (and if your heart is in a good place) a meal of tinned foods can be a feast.
As we reflect on the yuletide that is past and prepare for a year that's new, let's ask the Lord to fill our hearts with thankfulness for His gifts. Then I think all the "ordinary days" will be special…maybe even better than Christmas.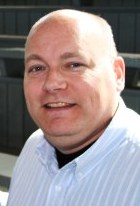 Dr. John L. Cash is the "Country Preacher Dad." He was raised in Stuttgart, Arkansas, and has spent the last 25 years being a country preacher in the piney woods five miles south of the little town of Hickory, Mississippi. (On week days he works at a public school.)  He and his lovely wife, Susan, and his sons, Spencer and Seth, live in the parsonage next door to the Antioch Christian Church  (where the Preacher drank a carton of  eggnog made by the "Silk" soymilk company last month because he is lactose intolerant.) He would love to hear from you in an email sent to jcash@scott.k12.ms.us.
Note from the Mamas: This devotion originally published on Motherlode on Dec. 26, 2010.