10 "The thief does not come except to steal, and to kill, and to destroy.
I have come that they may have life, and that they may have it more abundantly.    John 10:10 NKJV
By Bro. John L. Cash
A lot of my columns are light and happy, but it won't be that way today. We've suffered a tragedy here. You may have heard on the news about a hayride accident that happened in Chunky, Mississippi, on Halloween night.  That's right up the road from where we live.
I really don't know what to say, and I'm certain I won't get it right. We've never been through anything like this before. A mother, her 8-year-old daughter, and her infant daughter all died at the scene. Her other daughter is listed in critical condition. Seven other people were hospitalized with life-threatening injuries. Some of my parishioners were trick-or-treating nearby when the crash occurred, and they helped the injured and dying. If you saw the report on the national news, you probably saw some of my church members — police officers and EMTs who were at the scene. These veteran professionals said it was the worst thing they have ever seen, and they are shaken to the core. Please pray for everybody.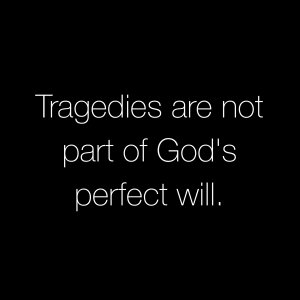 When things like this happen, people always talk about tragedies being part of  "God's will."  I understand what they mean, but I wish they would stop saying it. Tragedies aren't part of God's perfect will. When God finished making the world, He looked at everything He had made and declared that it was all "very good." That is God's perfect will.
When Jesus walked on the earth, He healed the sick and every form of suffering, and He raised the dead. That is God's perfect will.
In fact, God hates tragedies so much that He had to send His Son to Earth to die. Through Christ's death, burial, and resurrection, on the last day all things will be restored, and tragedies will stop happening once and for all. That is God's will.
Satan, on the other hand, loves it when tragedies happen. The Scriptures teach us that he is a liar and a murderer  and has been from the beginning. The devil rightly deserves the blame for all the tragedy and heartbreak in the world.
I don't have many answers this morning, but I do see a need. Because sin has broken God's world, people have a great need for comfort. And, fortunately for the planet, comfort is something each of us can give. Make it the mission of your life to help the broken and hurting people you encounter each day. Do it for the sake of Jesus Christ, and for the children.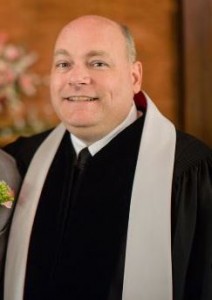 Dr. John L. Cash is the "Country Preacher Dad." He was raised in Stuttgart, Arkansas, and has spent the last 31 years being a country preacher in the piney woods five miles south of the little town of Hickory, Mississippi. (On week days has a desk-job at a public school, where he used to teach Latin on closed-circuit-television.) He and his lovely wife, Susan, live in the parsonage next door to the Antioch Christian Church (where all the sad Christians are praying.) Their kids include Spencer (age 25), his wife Madeline (age 25), and Seth (age 22), and his wife Leanne (age 21). You can send him a note at brotherjohn@ilovechurchcamp.com.