3 All things were made through Him, and without Him nothing was made that was made.  ~   John 1:3 (NKJV)
By Bro. John L. Cash
Last week I wrote about how to teach young people about our Creator by pointing out examples from His creation. With that in mind, I have another story to tell you. The brother-and-sister pair of Siamese kittens that Susan got me for my birthday have just had their first birthday.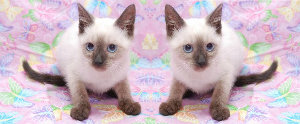 (Click here to see the post I wrote about "MacArthur McBeath" and "Eleanor.")
The kittens had almost identical markings when they were born, and even though MacArthur is a good bit bigger than Eleanor now, you still have to look twice to tell them apart from a distance.
The other morning as I was drinking my first cup of coffee, one of the kittens sauntered into the living room to say hello. I said, "Good morning, MacArthur! How is your morning starting?"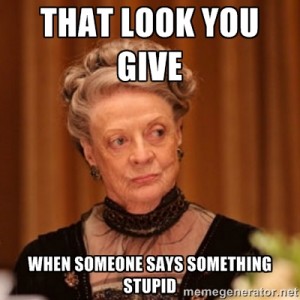 What I didn't realize was that I was talking to Eleanor, not MacArthur. The tiny feline stopped in her tracks, tilted her head to one side, and shot me a look that said, "That is the stupidest thing I've ever heard anyone say.  You KNOW that YOUR mind is bad!"
Stories like this one bear witness to God's hand in all that has been made because house cats are another example of something God has created in His wisdom. They have intelligence. They understand languages. They can also be "offended." Clearly, kittens and cats bear witness of having been created by a wise Creator. (Tell this story and all the ones like it to kids everywhere as often as possible.)
But today I also want to give you a warning. We live in the age of "The Young Agnostic." When told the stories about the creative power of God, kids often raise objections. They wonder if all things might have come about as the result of evolutionary chance. They say, "Brother John, how can you believe that there's a Creator when you see so much evil in the world?"
I tell them that there are two possibilities for the origin of things. Some say that all life evolved upward from a puddle of slime. But the Scriptures say the world was created in beautiful, sinless, pristine perfection. Later the Creation became fallen when it was marred because of sin.
The second proposition seems more probable to me. When I look at a baby, or a kitten, or the glory of a sunrise on a country morning, it's clear evidence to me of a Creation made in perfection.
When I watch the evening news, I see marks of God's perfect world, now fallen because of the taint of sin and sinful people. That's the story that seems most reasonable to me.
The message of the Bible is that Jesus Christ came into the world to make the fallen world into the perfect world again. "Behold,  I am making all things new!" (Revelation 21:5) That's the best story of all — so tell it every chance you get.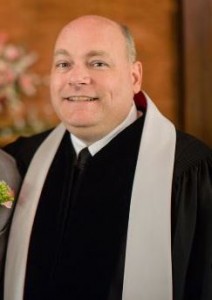 Dr. John L. Cash is the "Country Preacher Dad." He was raised in Stuttgart, Arkansas, and has spent the last 31 years being a country preacher in the piney woods five miles south of the little town of Hickory, Mississippi. (On week days has a desk-job at a public school, where he used to teach Latin on closed-circuit-television.) He and his lovely wife, Susan, live in the parsonage next door to the Antioch Christian Church (where Eleanor is for some reason carrying around a sock today.) Their kids include Spencer (age 25), his wife Madeline (age 25), and Seth (age 22), and his wife Leanne (age 21). You can send him a note at brotherjohn@ilovechurchcamp.com.