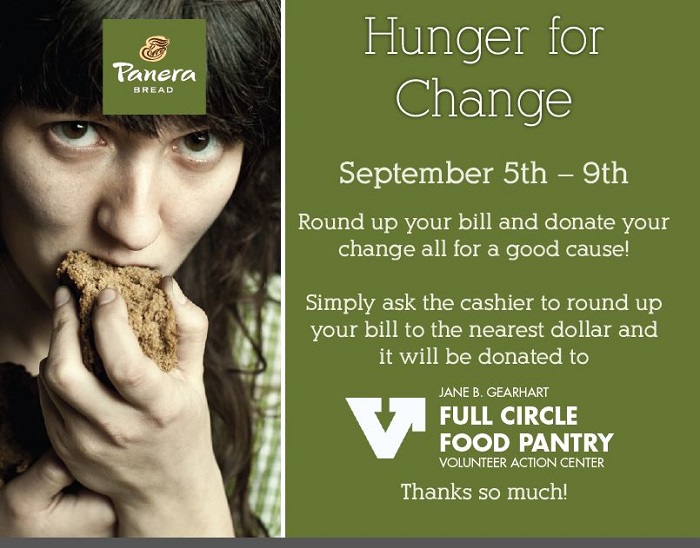 Today through Friday, ask the cashier to round up your bill to the nearest dollar to help feed the hungry in our community! The money will go to the Jane B. Gearhart Full Circle Food Pantry at the University of Arkansas.
The Full Circle Food Pantry was established by the Volunteer Action Center in February 2011 as a student-run emergency food assistance program that distributes food and personal products to all members of the University of Arkansas community.
Full Circle's motto is: nourishing bodies, empowering minds, building a community of compassion.