13 Brethren, I do not count myself to have apprehended; but one thing I do, forgetting those things which are behind and reaching forward to those things which are ahead,
14 I press toward the goal for the prize of the upward call of God in Christ Jesus.
Philippians 3:13-14 (NKJV)
By Bro. John L. Cash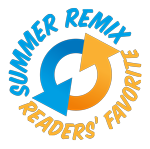 When I was in kindergarten, my Uncle Howard gave me one of his old Timex wristwatches. Watches were not so plentiful (or common) in those days, and most children didn't have one. I was so very proud of it. I loved to look at it, wind it, and listen to it tick. I couldn't wait to wear it to school—even though I had no earthly idea how to tell time on it.
You see, my wristwatch was a clock that had hands on it. I was born into a world in which all clocks were analog clocks—the kind that have hands. I can remember my parents trying to teach me to tell time, and my elementary school teachers gave me worksheets with tiny clock-faces on them. It seemed very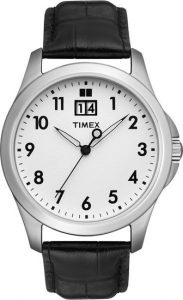 difficult to me, and it took me some time to master the skill.
I'm not sure if today's schools teach children how to tell time. After all, if a child is reading a digital clock, the only thing he has to be able to do is to recognize numbers. It sure makes things easier for everyone involved.
But I hate to see the analog clocks go. I'm afraid that changing the devices we use to tell time will change the ways we think about time.
Let me illustrate. If you ask a man with a digital clock what time it is, he'll say something like "2:14" or "10:41." He is measuring time with reference to now. To him, time is a single point in history, with nothing before it or after it. It's the epitome of "living for this moment."
But if the same man has an analog clock, he's likely to say "about a quarter after three" or "twenty minutes until two." His analog clock measures time with reference to something that has already happened (the past) or something that's going to happen (the future). It may seem picky, but it can make a real difference in the way a person lives. People who only live in the moment and never think about the past or the future often get in trouble. There is more to life than now.
So many important things in our lives happened in the past. The Bible says that Jesus is the Lamb who was slain (for our sins) from before the foundation of the world. (Revelation 13:8). Our parents raised us as children to believe the Gospel, and the trials we went through in the past made us what we are.
Your past is your history. And, likewise, so many important things in your life will happen in the future. We all must finish the work that God has left us to do, and we all will spend eternity somewhere. Your future is your destiny.
Today, this present moment, is the only place where your history touches your destiny. So live today for Jesus, with eternity's values in view. This is your holy responsibility.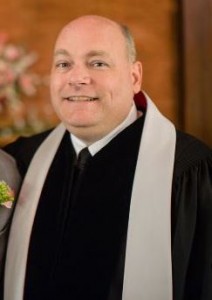 Dr. John L. Cash is the "Country Preacher Dad." He was raised in Stuttgart, Arkansas, and has spent the last 30 years being a country preacher in the piney woods five miles south of the little town of Hickory, Mississippi. (On week days has a desk-job at a public school, where he used to teach Latin on closed-circuit-television.) He and his lovely wife, Susan, live in the parsonage next door to the Antioch Christian Church (whose preacher tried to teach Gwen Rockwood how to read an analog clock when she was a little girl, with absolutely no success.) Their kids include Spencer (age 24), his wife Madeline (age 24), and Seth (age 21). You can send him a note at brotherjohn@ilovechurchcamp.com.