12 Beloved, do not think it strange concerning the fiery trial which is to try you, as though some strange thing happened to you.  1 Peter 4:12  (NKJV)
By Bro. John L. Cash
Last week I mentioned that Susan and I were suffering from head colds. Well, I'm glad to tell you we're both doing much better now. I wish, however, I could say the same for my laptop.
About 15 minutes after I finished last week's column, the hard drive in my computer completely crashed and melted down. Even professional help couldn't save it. My little Dell dissembled into a dozen pieces in a box labeled "For Parts" down in the storage room.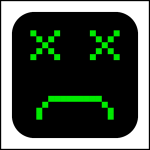 There was a time when a catastrophic laptop failure would have been devastating to me. But now I'm able to take it in stride. I've worked with computers long enough to know that it's not a matter of  IF my computer drive is going to crash but instead a matter of WHEN it's going to crash. It's a fallen world. Every laptop eventually dies. It makes it easier when you just head into the situation understanding that unpleasant fact.
But the main reason I don't get as upset as I used is that I've come to realize most of the things you lose when a computer crashes just aren't that important. Four years ago I crashed a computer, but I was able to save all of the files on it. It's been amazing how rarely I've needed any of those things; with the passing of (very little) time, "important" things don't matter anymore.
So, this week, if your plans hit a snag, just figure that it's "par for the course" and that you're right on track (just like everybody else.) And ask the Lord to help you focus your attention on Him and on the people who are near to you. Nothing else will make that much difference in the long run.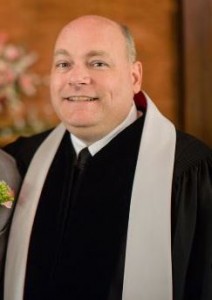 Dr. John L. Cash is the "Country Preacher Dad." He was raised in Stuttgart, Arkansas, and has spent the last 30 years being a country preacher in the piney woods five miles south of the little town of Hickory, Mississippi. (On week days has a desk-job at a public school, where he used to teach Latin on closed-circuit-television.)  He and his lovely wife, Susan, live in the parsonage next door to the Antioch Christian Church (where the Preacher backs up his most important files, but doesn't worry about the rest.)  Their kids include Spencer (age 24), his wife Madeline (age 24), and Seth (age 21). You can send him a note at brotherjohn@ilovechurchcamp.com.