22 Abstain from all appearance of evil. ~ 1 Thessalonians 5:22 (King James Version)
By Bro. John L. Cash
All mothers have certain phrases embedded in their DNA. "Put that stick down before you put somebody's eye out." "Has anyone seen the good scissors?" "I swear, I can't keep anything nice around this house." Your mother said these things to you, and you're going to say them to your children one day (if you haven't already.) It's just one of those things that mothers do.
And today I'm going to try to save you from falling into a trap. I just want to tip you off that your kids have phrases embedded in their DNA, too. You've got to prepare yourself now so you know how to respond when they try these arguments out on you.
For instance, at some point between middle school and graduation, every young person wants to wear something they shouldn't. Maybe they want to go to prayer meeting with a diaper pin stuck through the dividing membrane of their nostrils. Perhaps they will want to go Christmas caroling wearing a Marilyn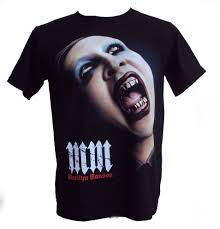 Manson t-shirt. Or maybe they will want to attend Easter services wearing only strips of electrical tape. There's no trying to guess what the fads will be when your kids get to that age. I can only tell you that the fashion is going to be wrong—and your kids are going to be determined to wear it.
And when you raise your objections, here's the argument your young ones are pre-programmed to exclaim: "You're not supposed to judge. Jesus said not to judge. The Bible says that God looks on our hearts instead of our outward appearance. So, it doesn't matter what I wear."
See, don't you have your work cut out for you? Now the honest truth is that the Bible does say those things. "For the LORD does not see as man sees; for man looks at the outward appearance, but the LORD looks at the heart." 1 Samuel 16:7 (NKJV) So what will your answer be?
Here's my recommendation: Ask your teen what they think when they see a person wearing green-and-white striped pants picking up trash in front of the courthouse. Clearly, that's the clothing of a prisoner. We're not "judging" that person. But it's only natural that certain types of clothing lead to obvious assumptions.
And here's your response: "It's very true that God looks upon our hearts. And we need to always give our whole hearts to God. But did you ever stop to think that people can't see our hearts? People can only see our outsides. So, if we're Christians, we need to dress in a way so that our outsides match our insides. That way people will know that we profess to belong to God."
By the way, that's the way that the Lord wants grown people to think, too. Our outward actions and appearance need to match the faith that lives within our hearts. Let's strive to never "put the wrong label on the can" by the way we dress and behave.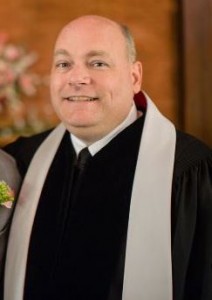 Dr. John L. Cash is the "Country Preacher Dad." He was raised in Stuttgart, Arkansas, and has spent the last 28 years being a country preacher in the piney woods five miles south of the little town of Hickory, Mississippi. (On week days has a desk-job at a public school, and until recently taught Latin on closed-circuit-television.) He and his lovely wife, Susan, live in the parsonage next door to the Antioch Christian Church (where it is 60-some degrees today after some very cold weather at the beginning of last week.) Their kids include Spencer (age 22) and his wife Madeline (age 22), and Seth (age 19).