4 Sing praise to the LORD, You saints of His, And give thanks at the remembrance of His holy name.   ~  Psalm 30:4  (NKJV)
By Bro. John L. Cash
Is it just me, or are they rushing Christmas this year? I mean, I know the merchants start early every year. I'm used to seeing chocolate Santas next to the jack-o'-lanterns. But it just seems worse this year. Just for fun I searched for the word "Christmas" in our DISH Network program guide. For the upcoming seven day period, there were 352 programs and movies relating to Christmas. That's not even counting the three 24/7 Christmas music channels that have already been activated. My goodness, we haven't even finished eating all the candy corn yet!
Let it be known that I like Halloween a lot. And I love the Christmas season. But I also truly adore the month of November. The thirty days of November are an important and meaningful period of time for all Christian people. In October we celebrate with fun and candies. In December we celebrate with food and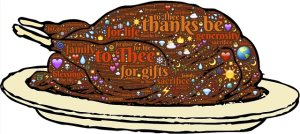 presents. But sandwiched in between the two is the month of November–a time for reflection, for remembering, and for giving thanks.
The days in November are cooler and quieter, perfect for thinking and perfect for praying. The Fall colors of the changing leaves remind us of the work of God in our lives, and the bounty of harvest-time reminds us of His provision for His children. The cornucopia reminds us of our abundance, and the Pilgrims remind us of our spiritual history and heritage. Veterans' Day reminds us of the heroes who fought for our liberty and demonstrated the purest form of love.  Thanksgiving Day helps us slow down and reminds us of the blessings of church, and home, and family. Yes, November is the perfect time for us to think and to thank.
I'm looking forward to Christmas this year. But I refuse to think about that right now. Instead, I plan on celebrating the entire month of November. By enjoying these Autumn days with a thoughtful and thankful spirit, I'll bet  there'll be plenty of room in my heart for the birth of the Christ Child—when the proper time comes around.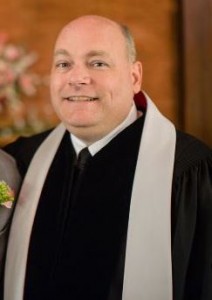 Dr. John L. Cash is the "Country Preacher Dad." He was raised in Stuttgart, Arkansas, and has spent the last 30 years being a country preacher in the piney woods five miles south of the little town of Hickory, Mississippi. (On week days has a desk-job at a public school, where he used to teach Latin on closed-circuit-television.)  He and his lovely wife, Susan, live in the parsonage next door to the Antioch Christian Church (where the outdoor cats are still on Daylight Savings Time and wonder why their supper is late.)  Their kids include Spencer (age 24), his wife Madeline (age 24), and Seth (age 21). You can send him a note at brotherjohn@ilovechurchcamp.com.