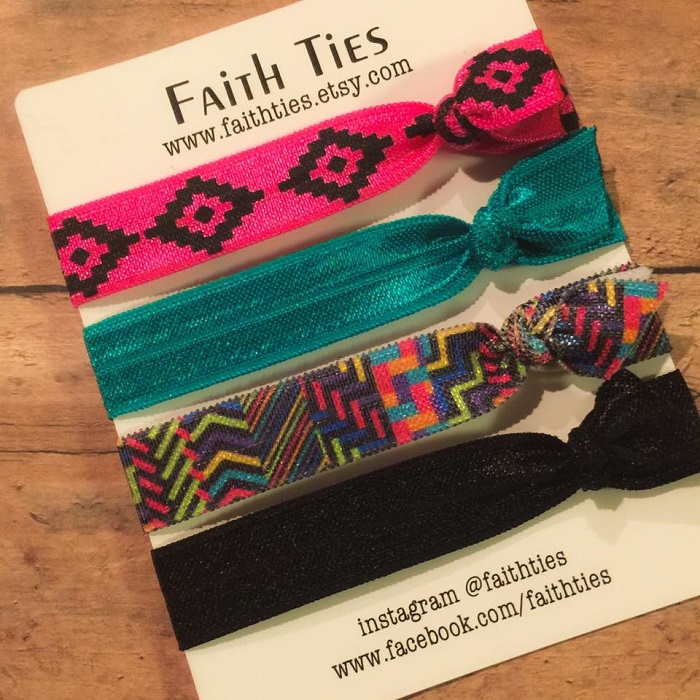 Faith Ties are made by a Northwest Arkansas 13-year-old who has a heart for God and her community.
This week we're starting a giveaway just for our newsletter subscribers and the winner will receive 7 of Faith Ties' signature, Cross Tie Scripture bracelets, two sets of pretty elastic hair tie packs, and one custom pack of her choice (based on current inventory available in the Faith Ties shop). This is a $50 value!
Wouldn't these be great stocking stuffers?
And isn't the Faith Ties creator, Alexa, cute? She's also one of the sweetest girls we've ever met: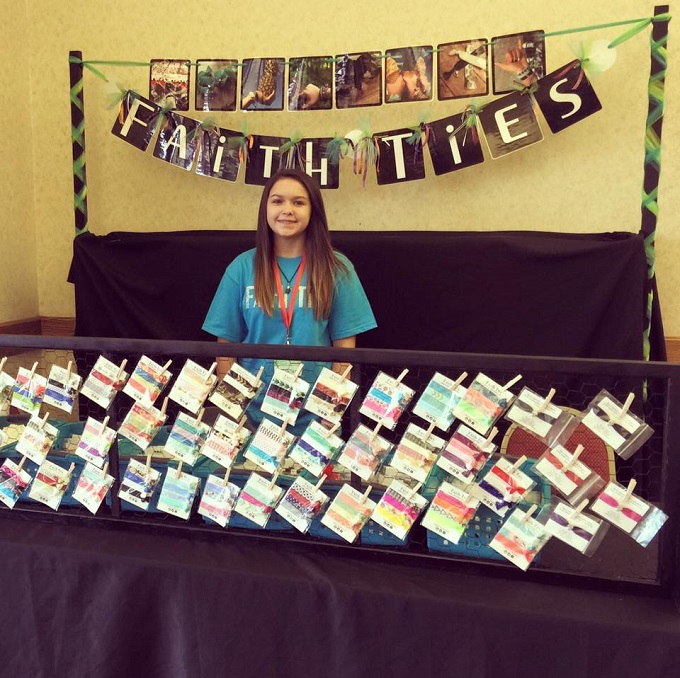 ABOUT FAITH TIES:  Faith Ties are hair ties/bracelets with sass, class and faith all rolled into one elastic pretty. The creator, 13-year-old Alexa, makes them in between homework, church activities, and sports practices/games and a portion of each sale helps cover the cost of giving scripture cross bracelets to girls and women across the globe (and at home) who might need hope and encouragement.
CLICK HERE to visit Alexa's Etsy shop and CLICK HERE to follow her journey on Facebook! Most of her followers are on Instagram, so visit her there, too, @faithties!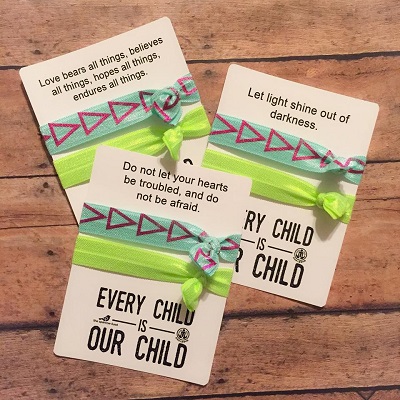 HOW TO ENTER: This giveaway is a little different, mamas, since it will be exclusively for our newsletter subscribers. Current subscribers, when you receive an email about this giveaway, just hit reply and say "Sign me up!" and we'll be sure to throw your name in the online hat to win.
If you don't currently subscribe to our email newsletter list (which gives you access to the good stuff, including exclusive giveaways like this one, information about local events, local mom interviews, recipes and more delivered straight to your inbox) CLICK HERE to sign up.
Those of you who sign up this week will automatically be entered into the giveaway. We won't inundate your inbox with info; we only send out newsletters when there's something in it for you and we know you'll be interested in hearing about it.
We'll choose the winner on Friday, mamas! Good luck!