2 Blessed are those who keep His testimonies, Who seek Him with the whole heart!  ~ Psalm 119:2  (NKJV)
 By Bro. John L. Cash
It's fun to be a country preacher, for a lot of reasons. One of the things I enjoy most is that people are always asking me interesting questions about the Bible.  People ask great questions—and I find myself thinking about ideas and situations and things I've never thought about before. Because I've been studying a long time, sometimes I can answer a question off the top of my head. But most of the time I have to say, "Let me read a little bit, and I'll get back with you later."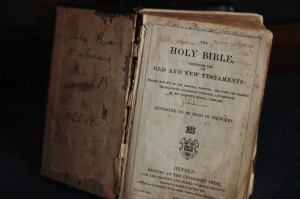 One of the most common questions is this: "Why is the Old Testament so different than the New Testament?" And I immediately understand where the "asker" is coming from. The New Testament reveals to us the Gospel of Jesus Christ, and the knowledge that God is Love, and God is Light, and God is Life. But the Old Testament often relates stories full of darkness and anger and pain; some stories could even be called gruesome. Why is there such a contrast?
I think I can say that I understand this much better than I used to. And I'll be writing about this for the next several weeks because it's a big subject. You see, my whole view of what the Bible is changed because I read one little devotion written by the late Michael Spencer. (He wrote a wonderful blog called "Internet Monk" and passed away when he was only 54 years old. But that's another story for a different day.) Bro. Michael said his understanding of the Old Testament became clear to him when a little old lady described the book to him: "Michael, the whole Bible is a story about Jesus. And the Old Testament is made up of the stories God tells around His kitchen table."
Every family has stories that they tell (over and over again) whenever they get together. We have hundreds of them in our family. There are heartwarming stories like, "The Record Player that Daddy Brought Home When He Saw Santa at the Hardware Store." There are funny stories like, "Gravy on the Ceiling:  When Mama's Pressure Cooker Exploded." There are gory tales like, "When Bobby Mann poked John in the Head with a Pencil in Second Grade." There are sad stories, and stories of tragedies, and stories of regular days when things happened that are only important to us. I'm only scratching the surface here, but our family has stories. We can sit around the kitchen table and go on and on for days.
Some of our family stories teach some sort of moral lesson. But most of them don't. They aren't supposed to teach any lesson. They are just a recounting of all the things that happened—good, bad, and indifferent.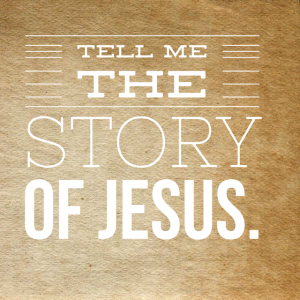 And from my point of view, these stories are MY story. They're the story of the little boy who was the youngest of seven first-cousins and the adventures of how he grew up and lived and loved and eventually became a pastor, a husband and a dad. Even the things that happened before I was born are part of the story of ME because that's where I came from.
So let's think about the Bible as a book about Jesus. And the Old Testament is the book of the stories that God tells around His kitchen table. There are heart-warming stories, like "How Jesus' (Many 'Greats') Grandmother Ruth Dearly Loved Her Mother-in-law Naomi."
There are funny stories like, "The Time the Jackass Spoke to Balaam." There are gruesome-stories-that-really-happened-but-teach-no-moral-lesson-and-belong-on-"The Forensic Files"  like, "Judges Chapter 9: Angry Man Slices the Body of His Murdered Maidservant into 12 Parts (and Mails the Pieces)."
A lot of years passed between the stories of "The Garden of Eden" and "The Babe in the Manger," and all those forefathers of Jesus were busy doing all sorts of things over the centuries. That's where the Old Testament came from.
Clearly, our Heavenly Father is a God who loves to tell stories. The Bible says we're made in His image; that's probably why we love to tell (and hear) stories, too. There are so many amazing and interesting stories in the Holy Scriptures. But without a doubt, one we love the most is the Story of Jesus.
(Check back next week for more of Brother John's perspective on the Old Testament.)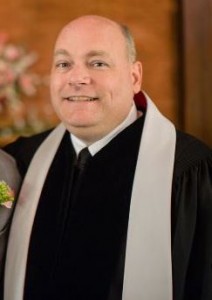 Dr. John L. Cash is the "Country Preacher Dad." He was raised in Stuttgart, Arkansas, and has spent the last 29 years being a country preacher in the piney woods five miles south of the little town of Hickory, Mississippi. (On week days has a desk-job at a public school, where he used to teach Latin on closed-circuit-television.) He and his lovely wife, Susan, live in the parsonage next door to the Antioch Christian Church (where the Preacher will be writing more about the Old Testament next week.) Their kids include Spencer (age 24), his wife Madeline (age 23), and Seth (age 20).