43 Why do you not understand My speech?
Because you are not able to listen to My word. John 8:43 (NKJV)
By Bro. John L. Cash
"Speak your truth quietly and clearly, and listen to others,
even to the dull and the ignorant; they too have their story."
As a school teacher, I've learned more from listening to my students than from listening to the network news. And I guess the main thing I've learned is that things are never as cut-and-dried as the newscasters say. Important issues are seldom ever simply solved; there are always exceptions and complications and nuances of meaning.
Isn't it always the consensus that poor people are living in poverty because they are lazy? But more than once I've taught students who were still in high school but were already working to support their extended families. They attended school and studied from seventy-thirty until three and then rode home on the school bus. Arriving at the house, they slept for a (very) few hours before starting a 10-hour shift at a chicken-processing plant. Arriving back home at 6 AM, they quickly showered before starting a new morning at school. That's a little different from the conventional wisdom that the media portrays, don't you think?
And listening to young people tell their stories has made me realize that the newscasters are wrong when they portray all teenagers as undeserving, brazen, and arrogant. Some time ago I had a student who periodically did not eat school lunch when we went to the cafeteria. He often made the excuse that he "wasn't hungry" or that he "had a stomach ache." Later on I figured out that sometimes his parents (who both had jobs) had a hard time scraping up the forty-cents the y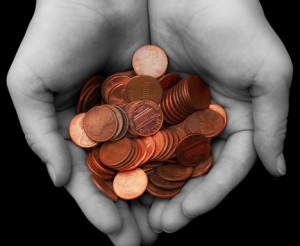 oung man needed to pay for his part of the reduced-rate government-subsidized school lunch.
Slipping to the back of the lunch line one day, he tried to pay for his food without anyone noticing him. He confided in me that he was appalled that the other students might see that his mother had sent him to school with 40 pennies instead of a dollar bill. He was aghast that others might learn of his poverty–and when you are 14 years old, "small" things like that can seem to be a very big deal. He told me that he is trying to study hard so he can graduate high school and make a better life for himself.
I've noticed that if you listen to a young person today, there's a good chance that they will come and talk to you again some other day. I don't think there's a lot of listening going on in this day and time. By listening, you've got an opportunity to do something that not a lot of people are taking time to do. And in my book, you've got an opportunity to do an awful lot of good.
So listen to a young person this week. Without a doubt, you'll learn a lot. And you'll probably be surprised by the stories you'll hear and the things you will learn.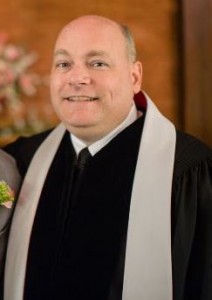 Dr. John L. Cash is the "Country Preacher Dad." He was raised in Stuttgart, Arkansas, and has spent the last 28 years being a country preacher in the piney woods five miles south of the little town of Hickory, Mississippi. (On week days has a desk-job at a public school, and until recently taught Latin on closed-circuit-television.) He and his lovely wife, Susan, live in the parsonage next door to the Antioch Christian Church (where in the evenings you can listen to the frogs and the crickets.) Their kids include Spencer (age 22), his wife Madeline (age 22), and Seth (age 19).