Do not be deceived: "Evil company corrupts good habits."
1 Corinthians 15:33  (NKJV)
By Bro. John L. Cash
I've been a schoolteacher for almost 25 years, and I've worked under a lot of different administrators and principals during that time. Even though my various bosses have had differing temperaments and personalities, every one of them at one time or another has issued the same command to us: "Teachers, be where you're supposed to be!"
Clearly, that's good advice for teachers; things never go well when students are left unsupervised. But the older I get, the more I'm convinced that this is good advice in general, not just for teachers. We'll spare ourselves from all sorts of mishaps and grief if we're careful to always (and to only) be "where we are supposed to be."
For the most part, there are only three places a married person ever needs to be:
1) With your family. You're much less likely to experience moral failure when your kids (or your grandma) is close by. Besides, being with your children gives you a chance to teach your children about the Lord. They'll pick up your values, too, just by being around you. And being at home is just safer, too. I hear all the time about shootings happening to people who are drinking in bars or other public places. But I've never heard of a man getting shot while he was washing the dishes. Just sayin'.
2) At your place of employment (during normal business hours). Work is a good place to be. In my experience, it's rarely the regular workday at the office or on the job site that starts a person down the path to ruin. That only happens when people go to work early or stay at work late for less than wholesome reasons — or decide to stop somewhere besides home after work.
3) At church. I don't have to draw you a chart here. Not too many people get in trouble at prayer meetings, or when they're taking the youth group to visit at the nursing home. Enough said.
I've done a lot of pastoral counseling as a part of my ministry, and I've talked to a lot of people who had a moral failure and destroyed their life, their family, or their testimony. In every case, the problem started when someone was away from the three places I've just mentioned. And in every case, they were not with family members. They were "out with friends" or sometimes out with one "friend" in particular.
So this week let's strive to be what the Lord would have us to be. And that will begin by being in the places we're supposed to be.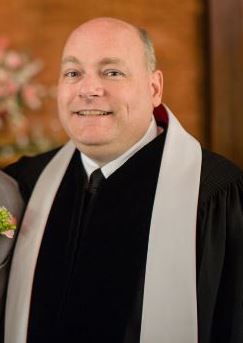 Dr. John L. Cash is the "Country Preacher Dad." He was raised in Stuttgart, Arkansas, and has spent the last 28 years being a country preacher in the piney woods five miles south of the little town of Hickory, Mississippi. (On week days has a desk-job at a public school, and until recently taught Latin on closed-circuit-television.)  He and his lovely wife, Susan, live in the parsonage next door to the Antioch Christian Church (where the congregation is bringing potluck to the Mississippi Christian Convention this weekend.)  Their kids include Spencer (age 22), his wife Madeline (age 22), and Seth (age 19).