29 He calms the storm, So that its waves are still.
30 Then they are glad because they are quiet;
     So He guides them to their desired haven.  Psalm 107:29,30  (NKJV)
By Bro. John L. Cash
This post is Part 5 of a series of posts which discuss the meaning of a poem called the Desiderata. The following two lines are taken from that poem. Click here to see the original post that kicked off this series.
"Avoid loud and aggressive persons;

   they are vexatious to the spirit."
In everyday life, there are things that I believe are the truth, even though the "experts" think differently. I've always believed that when babies are cutting teeth (especially jaw teeth) they are apt to be afflicted with runny noses, low-grade fever, and lots of dirty diapers. But every pediatrician I've ever talked to assures me I am most certainly wrong. I still remain strong in my belief because it's based on what I've seen and experienced.
Likewise, there are things I've never been taught at church that have been proved true to me in daily practice. For instance, I believe the prayers offered up by quiet people who are brokenhearted or suffering are extremely powerful. There have been times in my ministry when I have been beset with a deep and palpable discouragement and sadness. It wasn't due to my life circumstances, so there was no situation I could change. It wasn't due to a negative attitude, so there was no self-help book I could read. It wasn't due to a sickness or a chemical imbalance, so there was no capsule I could swallow. The sadness I felt was spiritual—and I really believe that Satan and the powers of darkness were personally working against me to discourage me.
It's been my experience that prayer is the only remedy that works when I am faced with bleakness like this. Very often, I can whisper one quick prayer and the sadness I'm feeling immediately flees. But sometimes it seems I'm facing a power that's much stronger and more difficult—and my prayers avail very little. In cases like that, I ask for the prayers of others. What I've learned is that the prayers of quiet people work the most for me. And the prayers of the broken-hearted are the most powerful of all.
Not too long ago, I had a day when my heart was so heavy I couldn't pick it up off the floor. When my prayers didn't seem to be making any progress, I sent emails to two of my friends whose petitions to God have proved effectual for me in the past. Both of these people are quiet folk who have faced unbearable heartbreak—but have devoted their lives to seeking (and sharing) the solace that only God can give. Within minutes, as their prayers were offered up, the spiritual darkness was completely lifted from me, and my soul was filled with peace and joy.
To what can we credit the great power of their prayers? I think it may lie in the unique position these intercessors have with our God. The Psalmist has said "The LORD is near to those who have a broken heart, And saves such as have a contrite spirit." (Psalm 34:18 NKJV) I believe the brokenhearted are especially heard by God — because He is so very close to them.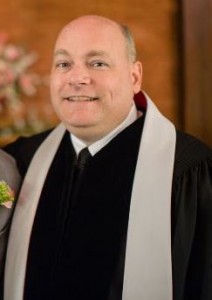 Dr. John L. Cash is the "Country Preacher Dad." He was raised in Stuttgart, Arkansas, and has spent the last 28 years being a country preacher in the piney woods five miles south of the little town of Hickory, Mississippi. (On week days has a desk-job at a public school, and until recently taught Latin on closed-circuit-television.)  He and his lovely wife, Susan, live in the parsonage next door to the Antioch Christian Church (where lots of mamas believe that babies have diarrhea when they're cutting teeth.)  Their kids include Spencer (age 22), his wife Madeline (age 22), and Seth (age 19).