2 "For there is nothing covered that will not be revealed, nor hidden that will not be known.
3 "Therefore whatever you have spoken in the dark will be heard in the light, and what you have spoken in the ear in inner rooms will be proclaimed on the housetops.
Luke 12:2-3 (NKJV)
By Bro. John L. Cash
My late father wasn't a big talker. But sometimes, seemingly out of the blue, he would share a piece of advice from his vast experience of living life in the real world. Today I want to share a nugget of truth he shared with me when I was a teenager. It has has served me well in my adult life: "Never send an unsigned letter."
Have you ever been tempted to send an unsigned letter to someone or post an anonymous comment online? It has probably crossed your mind. It seems like a convenient way to get your opinion out there or try to change a situation that's bothering you — without having to reveal your identity. Anonymity offers power and authority without the pesky downside of accountability. What's not to love?
But there are at least three different ways an anonymous note can go wrong.
Reason 1: There's a strong chance your anonymous note will be attributed or blamed on someone else who had nothing to do with it. I actually saw that happen back when I was a Bible college student. A minister was fired from his position because he was blamed for sending an unsigned letter. The tragic thing is that the letter was written and mailed by someone else, and the minister knew nothing about it. The person who actually sent that letter now has to live with the consequences of what it did to the minister's career.
Reason 2: Sending an anonymous message will tempt you to lie. Someone is bound to ask if you know anything about the unsigned letter. Then you have a dilemma. Either you have to own up to writing the anonymous letter, or you have to lie and say you know nothing about it. Remember what Revelation 21:8 says about liars:"But the cowardly, unbelieving, abominable, murderers, sexually immoral, sorcerers, idolaters, and all liars shall have their part in the lake which burns with fire and brimstone, which is the second death." (I don't know about you, but a fiery lake kind of makes me want to tell the truth and avoid it.)
Reason 3: Sending an unsigned letter is cowardly. I've received anonymous notes before, but fortunately that was many years ago. In every case when I've received one, I've felt like I've been shot at by a sniper — a shooter who wants to inflict harm without being seen.
Don't be a chicken. If you believe something enough to write it and send it, be bold enough to sign your name. If you aren't willing to sign your name to it, you probably don't need to be saying it.
In today's Scripture lesson (at the top), Jesus says that everything we speak in the dark will be one day be "proclaimed on the housetops." Truth that is openly spoken will be the "standard operating procedure"of eternity.
But let's not wait until then. Let's begin to openly speak and live the truth today.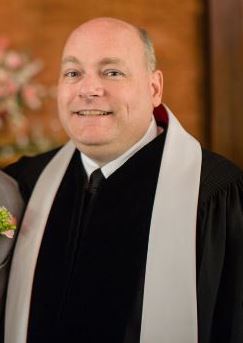 Dr. John L. Cash is the "Country Preacher Dad." He was raised in Stuttgart, Arkansas, and has spent the last 28 years being a country preacher in the piney woods five miles south of the little town of Hickory, Mississippi. (On week days has a desk-job at a public school, and until recently taught Latin on closed-circuit-television.) He and his lovely wife, Susan, live in the parsonage next door to the Antioch Christian Church (where Good News is proclaimed freely and openly.) Their kids include Spencer (age 22), his wife Madeline (age 22), and Seth (age 19).