11 ¶ A word fitly spoken is like apples of gold In settings of silver.
~ Proverbs 25.11 (NKJV)
By Bro. John L. Cash, "Country Preacher Dad"
Susan and I have recently just joined the rest of modern society by getting accounts on Facebook. We realize we're about a decade behind the rest of the world, but that's the sort of thing that happens when you live in the last of rural America.
Up until now, we've only had a dial-up internet connection available at our house. We still can't get DSL internet out here in the country, but we do have a service that advertises that it is "faster than dial-up". That's made it possible for us to use the internet at home, and we are finding that it comes in very handy.
I've heard a lot of people talk about the drama and negativity that they've experienced in participating in social networking. I can certainly see how that could come about. But so far my experience has been glowingly positive.
In the few instances when "friends" have been foul-mouthed and negative, I've changed my settings to hear from those folks less often. Plus, I just like to think that my friends are all God-fearing-and-decent folks. My grandmother taught me to run with a good class of people.
Something happened in the online world last week that made a deep impression on me. Susan had gone through a very bad day, and that day seemed to be stretching itself into a very bad evening. As we sat together in the living room, I logged into my Facebook account and found a comment from a friend. This particular friend is well-acquainted with me, but has never met Susan.
My friend wrote "John, is that your wife? She is beautiful, a true stunner!"
(Upon reading that comment, I made a decision to always have Susan with me in my Facebook profile photos. People who haven't seen me since my teen years often don't recognize me, because I only weighed about 120 pounds and I had a head full of wavy brown hair when I graduated high school. As I always say, "Time is a great healer—but a lousy beautician." I am sure when the kids I went to kindergarten with see photos of me after all these years they are appalled to see the damage that the passing years have brought about. But, if I have my lovely wife in the photo next to me, old friends probably say, "My goodness. John looks like 'Mr.Potato Head'. But ONE TIME he must have played his cards exactly right to have such a lovely wife!")
But I digress….
Because I thought the comment was so very true, and so very nice, I decided to share it with my wife. Susan said, "Well, what a nice thing to say! I was having a bad day, and now it has become a good one! The Lord always sends us what we need!"
It made me realize the power of a single comment. A word can change everything. Is it any wonder that God created the universe with His words? Or that He calls the Saviour that came to redeem us "The Word"? (John 1:1)
So, this week, think about what you're saying, and use your words well. There is someone who needs comfort and encouragement, and a word from you will make all the difference.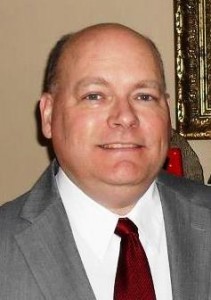 Dr. John L. Cash is the "Country Preacher Dad." He was raised in Stuttgart, Arkansas, and has spent the last 27 years being a country preacher in the piney woods five miles south of the little town of Hickory, Mississippi. (On week days has a desk-job at a public school and teaches Latin on closed-circuit-television.) He and his lovely wife, Susan, live in the parsonage next door to the Antioch Christian Church (where the people believe that the Word of God will change your life.). The Cashes have two sons, Spencer (age 21), and Seth (age 18), who live in the parsonage, too, except when they are away at college. He would love to hear from you in an email sent to countrypreacherdad@gaggle.net.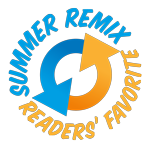 Note from the mamas: The Summer Remix symbol appears on posts previously published on nwaMotherlode that were noted as a "reader favorite". If you missed the original publication date, we hope you'll enjoy this encore performance. Happy summer!