18 And do not be drunk with wine, in which is dissipation; but be filled with the Spirit,
19 speaking to one another in psalms and hymns and spiritual songs, singing and making melody in your heart to the Lord. Ephesians 5:18,19 (NKJV)
 By Bro. John L. Cash
My mother's mother was born in 1910. She told me that when she was a little girl, about 4 years old, one of her grown cousins taught her how to waltz. From time to time, her family would invite all of the neighbors to a barn dance. My great-grandfather played the fiddle, and he provided the music so everyone could dance.
Did you ever stop to think what a different world my grandmother lived in? There was no recorded music of any sort that she ever heard in her early childhood The only time she would have heard instrumental music would have been at the country church (when someone played the pump-organ) or at a barn dance (when someone played the violin or guitar). The rest of her life would be devoid of music — unless someone took a notion to sing a song. Since music is one of the universal joys of life, I am going to venture a guess that folks sang songs pretty often.
Well, as so often happens, technology changed everything — and not necessarily for the better. The phonograph record made it possible to "record the best take" of a song and to make music more perfect and consistent.
With the passing of time, this perfecting of music has been taken to ridiculous lengths. The pop stars of today have their vocals run through computer programs that correct their pitch with scientific exactness. Personally, I miss the days when recording artists just took a deep breath and belted out their songs with great feeling. Sure, Daryl Hall and John Oates were "pitchy" — but at least they sang from their hearts.
In my book, these developments have been bad business for the Church. Some people won't sing with the congregation "because they don't have a good voice." Others refuse to sing a solo or play a musical instrument they "can't make it sound as good as the CD," And have you noticed that more people are playing "Guitar Hero" and fewer are learning to play real musical instruments? Any way you slice it, it's not good. In today's Scripture lesson (at the top), the Apostle Paul exhorts everybody to sing and make melody to our God.
My late father was a man who couldn't carry a tune in a bucket. He himself would have told you that he couldn't carry a tune in a bucket with a handle. But one of the best memories I have of him is the way he always joined in with the congregational singing at church. You see, Psalm 81:1 was one of his favorite scriptures: "Sing aloud unto God our strength: make a joyful noise unto the God of Jacob."
As Daddy explained it to me, the Lord didn't say we had to sing perfectly. But there is not a person around who can't at least "make a joyful noise."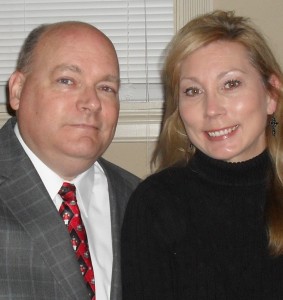 Dr. John L. Cash is the "Country Preacher Dad." He was raised in Stuttgart, Arkansas, and has spent the last 27 years being a country preacher in the piney woods five miles south of the little town of Hickory, Mississippi. (On week days has a desk-job at a public school and teaches Latin on closed-circuit-television.) He and his lovely wife, Susan, live in the parsonage next door to the Antioch Christian Church ( where the area congregations will come for a "singing" tonight.) The Cashes have two sons, Spencer (age 21), and Seth (age 18), who live in the parsonage, too, except when they are away at college. He would love to hear from you in an email sent to countrypreacherdad@gaggle.net.