Gardenland Express, Botanical Garden of the Ozarks
Date: Starts Dec. 1
Time: Varies
Location: BGO in Fayetteville
More info: Click here
Block City Bizarre 2012
Toast some marshmallows! Get your Christmas shopping done! Do it local, and do it indie. See the list of participating businesses and special things they have planned here.
Date: Sunday, Dec. 2
Time Noon to 4 p.m.
Location: Various Block Street businesses, Fayetteville
More info: Click here
Rogers Christmas Parade
Don't miss the spectacular sparkle of the annual lighted Christmas parade, right through downtown Rogers on the evening of Dec. 3 (it's always the first Monday in December). Floats, candy… and of course Santa and Mrs. Claus will be on hand to visit with good boys and girls.
Date: Dec. 3
Time: 7 p.m.
Location: Downtown Rogers
More info: Click here
FUPC Celebration of Light
The Fayetteville First United Presbyterian Church (FUPC) is pleased to announce their second annual Celebration of Light. FUPC cordially invites the community to join them on December 5, 12 and 19 for food, fun and fellowship from 5:30 – 7:00 pm. All programs include dinner at no charge. Wednesday, December 5 will be a Celebration at the Manger; On Wednesday, December 12 the program will be The First Noel; and Fa-La-La and other Favorite Christmas Songs will be featured Wednesday, December 19. All events are open to the public. In addition to the programs and dinners, atop the hill on the church campus there will be a spectacular life-size Nativity scene created by acclaimed local artist, Leilani Law. The lighted, drive-by Nativity scene may be viewed nightly throughout the Christmas season.
Date: Dec. 5, 12 and 19 (plus drive-by Nativity scene nightly)
Time: 5:30 to 7 p.m.
Location: Fayetteville First United Presbyterian Church is located at 695 Calvin just off Old Wire Road.
More info: Visit www.fupcfay.org or call the church office at (479) 442-4411.
Bentonville Christmas Parade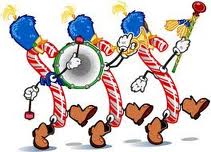 The theme is "Holiday Traditions Around the World". One of the largest daytime parades in the state, the Bentonville Christmas Parade hosts thousands of participants and brings over 10,000 people into downtown to celebrate the holiday season.  Come early and stay late for the live music, food and festivities surrounding the event.
Date: Dec. 8
Time: 11 a.m.
Location: Downtown Bentonville
More info: Click here
Kappa Gala Event benefiting the Northwest Arkansas Children's Shelter
Guest are asked to bring a charitable gift or toy to benefit the Northwest Arkansas children's Shelter. Highlights: Scholarships for graduating local senior students; Dinner; Live Entertainment; Celebrity Host; Celebrity Guest DJ; Custom Art Display for sale. Ticket Price: $50 per person
Date: Dec. 8
Time: Cocktail hour 7 p.m.; Dinner at 8 p.m.
Location: Holiday Inn Springdale, Grand Ballroom
More info: For tickets or more information: kappaballnwa@gmail.com
MOPS Craft Fair and Cookie Walk
Free admission, merchants, raffle for gift baskets, and pack-your-own box of festive cookies.
Date: Dec. 8
Time: 8 a.m. to 6 p.m.
Location: First United Methodist Church, Rogers
Events at The Rink at Lawrence Plaza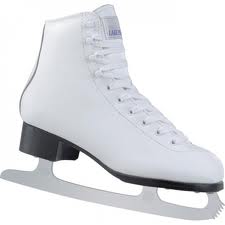 The ice skating rink is now open! Through Jan. 20 in Bentonville. Look for movie night events here. Pictures with Santa will be Dec. 17-18, Dec. 20-21 and Dec. 22. While you're at the rink, drop a letter to Santa in the adorable mailbox they have there. Include a return address and mail it by Dec. 15 to make sure you get a letter back by Christmas.
Date: Varies
Time: Varies
Location: Lawrence Plaza, Bentonville
More info: City of Bentonville's website