We know that January can be tough on the family bank account when those holiday bills start rolling in. But when you've got a baby on the way or maybe one who just arrived, new purchases are inevitable.
So here are a few of the deep discounts we spotted at The Baby's Room moving sale, which just started on December 28th. We LOVE this room collection for a baby girl. It's the Creations Venezia Collection. Gorgeous, don't you think? The crib, combination dresser and hutch regularly sell for $2,357, but because of the moving sale, it's now $1,699. Woo-hoo! Gotta love a discount.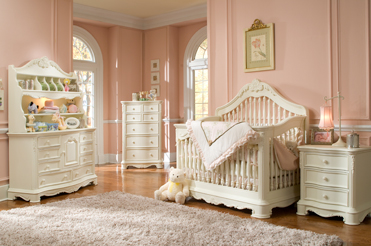 If you're in need of a baby swing, you might want to snag one of the Graco SweetPeace Soothing Swings, which is also on sale as part of The Baby's Room moving sale. We've read great reviews of this particular swing online. (It got four out of five stars on one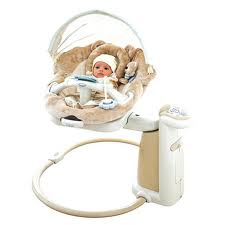 site we checked.) It typically sells for $199 but it's on sale now for $159. And let's face it — a forty-dollar savings will buy quite a few cute onesies.
Here's a rundown of some of this swing's fancy bells and whistles:
Simulates a mother's womb
Has adjustable seat positions and cradling motions
Five-point harness to keep wiggly babies safe
Connection for MP3 player
Accommodates babies up to 25 pounds
Keep in mind that this is a moving sale and things are selling quickly because of the discounts. So there's no guarantee that these specific items will still be there when you get to the store. It's probably smart to get there asap to try to snag what you want. If you have questions, call The Baby's Room at 479-631-6001. The store is located at 2700 W. Walnut Street in Rogers but will be moving in a few months!