Hey mamas! Our friend Jan Hixson who does amazing things over at Loving Choices let us know that this local non-profit group (which serves pregnant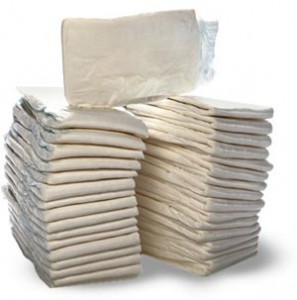 women in need) is completely out of Size 2 and Size 3 diapers and baby toiletries. Yikes!! Now that's something that we KNOW the mamas who read this website can help fix.
Many of us are buying diapers anyway, and ALL of us spend our fair share of time at the store stocking up on supplies for our own families. Could you please throw in a couple of supplies for Loving Choices, too? It would make such a big difference to local moms who need our help.
Drop off any diapers and/or baby toiletries at the Loving Choices Centers on Mondays, Tuesdays or Thursdays anytime between 10 a.m. and 5 p.m. Here are the addresses for the Loving Choices locations in Fayetteville and Rogers.
Fayetteville Loving Choices location: 275 S. Duncan Ave. (Phone: 479-521-6677)
Rogers Loving Choices location: 801 S. 7th St. (Phone: 479-631-6677)
Click here if you need driving directions or a map to these locations.
Shannon and I personally know several young, single mothers who have been helped tremendously by Loving Choices — during their pregnancy and for the year after as well. We can't say enough about how much good work goes on in these centers. Thanks in advance for anything you do to help restock their shelves.
Click HERE for more info about Loving Choices.