By Andi Douglas, nwaMotherlode.com beauty editor and mama of 3
Throw your hands in the air like you just don't care…'cause you're leaving the kids at home and going to Mom Prom!!! Woot-Woot! This is the first year I've been able to attend and I am so pumped for a chance to get dolled up and dance the night away.
However, I do not want to dance my makeup away.
A trip to Ulta and a little extra effort will keep you Prom picture ready all night long (and there will be pics available for free download after the party thanks to MJW Photography, so you want to be ready).
Just like Maria taught us, "Let's start at the beginning, a very good place to start." Make sure to exfoliate your face and neck so you have a smooth surface to start with. When dry skin flakes off, it takes your makeup with it.
Prep your face with a silicone based moisturizing primer, like Revlon Beyond Natural Smoothing Primer to smooth out your skin for a clean canvas. Always allow moisturizing products at least 5 minutes to completely sink in before moving on to your makeup.
When looking for foundation, oil-free formulas stay put the longest and a light dusting of translucent powder will help to absorb any oils that are makeup zappers.
Eye makeup is an easy and fun way to amp up your normal look for a fun night out, but raccoon eyes by 8:30 may not be the look you are going for. Liquid and gel liners last longer than pencil and are great for trying out the popular cateye look. But if you have shaky hands like me or true love connection with your pencil, use a slant-tip brush to trace over your eyeliner with a matching powder eyeshadow to help it stay put.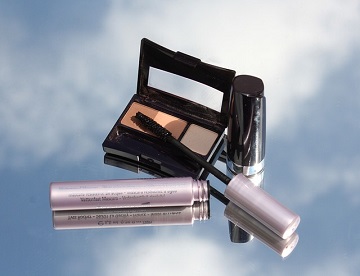 If you are afraid you might get caught up in the nostalgia of it all and end up weeping in the girls room, waterproof mascara is a good investment. To avoid the clumping that tends to come with the long wear formula, barely touch the wand to your lashes and apply in quick, thin layers before it has a chance to dry.
There are a couple of options for making your eyeshadow last through every photo op. An eyeshadow base topped with a powder shadow will set the makeup in place. Or slightly dampen your eyeshadow brush with water before applying. This will make your colored shadows more vibrant, so you may want to experiment a little before the big night.
My blush is always the first to go, so I end up pinching my cheeks halfway through the night. A gel, liquid, or cream cheek stain can be a little tricky to use but have major staying power. Blend with the tips of your fingers for a natural glow. And don't be afraid to test out your favorite lipstick as a blush substitute. That is what I use for my girls dance recitals because it stands up to wandering hands and major meltdowns much better than powder blush.
If you prefer your powder blush (I'm with ya sister), rub a cotton ball or pad in your blush and put it in a snack size baggie in your purse for on-the-go application.
Finally, to keep your pucker picture perfect, first line your lips with a neutral colored lip liner to keep your hue in it's place. Then, apply several thin coats of your lipstick with a brush. This allows for the pigment to sink for a longer lasting effect.
Now your makeup will look as good as your dance moves until they play "Closing Time". Do they still play that? I have no idea; it's been so long since I've been out…OMG, I'm so excited! Start warming up your Roger Rabbit and Cabbage Patch!
P.S. — If you feel hopeless with makeup, no worries. There will be a GLAM SQUAD at the Mom Prom! Brieshi Salon & Spa professionals will be there to touch up your makeup and hair. We'll feel like celebrities!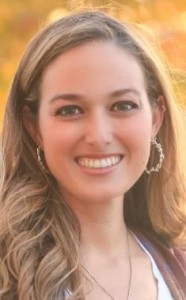 Have a question for Andi, beauty blogger and fellow mama of three? Andi welcomes your questions and feedback to Beauty Buzz. E-mail her your hair and makeup questions to: mamas@nwaMotherlode.com.