By Andi Douglas, nwaMotherlode beauty editor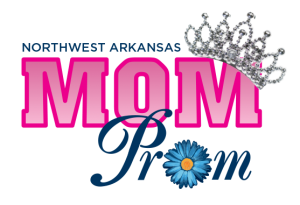 Is everyone looking forward to Mom Prom this weekend?
As soon as I heard about the event, I started reminiscing about my "sophisticated" prom styles. My junior year, I grew two inches between buying my dress and prom and had to rush out to find a replacement the week before.
Three other girls wore my dress, not to mention the endless parade of french twists with curls on top.
Senior year, I grew a cup size after I bought my dress and was very self conscious of my new-found decolletage. Luckily, I was able to use my waist length hair, done in millions of spiral curls, as camouflage. As far as makeup, since it was a special night, I put on an inch of blush and bright red lipstick and possibly some mascara.
I can definitely tell you, I did NOT have my eyebrows waxed. Holy Unibrow, Batman! Ah, the good ol' days.
How many times have you Pinned a gorgeous gown or a cool eyeliner tutorial with the caption "Maybe someday I'll have a place to wear this"? Enter The Mom Prom! Now, hopefully you have a dress, but the night won't be complete without a little extra time spent on your makeup.
If you are like me and memories of your prom came flooding back and you would like to relive the glory days, try giving a nod to your favorite decade with one of these signature beauty tricks: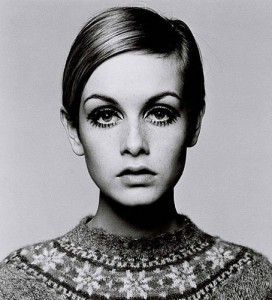 1960s: Made famous by the iconic model Twiggy, nude makeup with almost spider-like lashes defines the era. This is a very easy look to make current, since neutral lips and bold eyes are always in fashion.
To embrace your inner Twiggy, apply liner on your top lash line only, starting thinner at the inner corner and thickening as you go. End in a slight wing. Apply several coats of black mascara to both the top and bottom lashes. If you are not blessed with full lashes (I'm raising my hand here), this is the perfect time to try false lashes.
Individual lashes are easiest to apply for a newbie, or you can have them put on at a makeup counter for the cost of the lashes.
1970s: Women of the seventies drew attention to their eyes with eyeshadow, especially blues and greens. Mascara was rarely used, but eyeliner was a 70s girls best friend.
To get the look without getting too costume-y, try a colored eyeliner applied on the top and bottom lash lines and accented with a shimmering powder eyeshadow applied from the lash line to the crease. Fill in your brows a shade darker than your hair for more drama.
1980s: See above, times 10 and add the darkest streak of blush ever below your cheekbone and throw in some neon lipstick, just to be safe. The 80s were the decade of "more is more".
If you are the kind of girl who dreams of the day Flock of Seagulls has a reunion tour and you have a secret stash of neon legwarmers under your bed, bring back the 80s! Colored mascara will add an extra punch of color and find a true red or fuchsia lipstick to dazzle people as you Go-Go.
1990s: Best known for grunge, it's hard to translate the "just rolled out of a gutter and found an old man's flannel" look to formal wear. But if you combine it with the equally popular, and exact opposite, overuse of glitter that was the brainchild of the 90s pop star, I think you come out with a beautiful smokey eye.
Lay on the black eyeliner and smudge the lines with a q-tip dipped in a shimmery coal eyeshadow. Use the same shadow on the lid from your lash line to the crease in your eyelid, lighter toward the inner corner and darkening as you move out. Using a pale shimmer shadow, blend the shadow up until you reach your brow.
Keep in mind, because of the intensity of a black smokey eye, it can make your eyes look smaller, but there are endless variations out there for every eye shape.
Have the babysitter come hour early and pamper yourself. I officially forbid you to do your make-up in the car!

Have a question for Andi, beauty blogger and fellow mama of three? Andi welcomes your questions and feedback to Beauty Buzz. E-mail her at mamas@nwaMotherlode.com. Click here to read more about Andi.