Little Sprouts Opening Day, Botanical Garden of the Ozarks
Join BGO for the first day of the Little Sprouts program. Wednesday mornings throughout the summer are a special time for preschoolers at the Garden. Sessions are at 9:30 and 10:15. The program is free for the kids, but accompanying adults do have to be members of the Garden.
Date: May 1
Time: 9:30 a.m. and 10:15 a.m.
Location: Botanical Garden of the Ozarks
More info: Click here
*Please note that Walton Arts Center's Artosphere Events are happening May through December, including Trail Mix Concert tours, Chapel Music Series events and many other great events. CLICK HERE for a complete listing of all Artosphere events.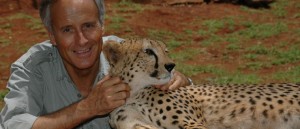 Jack Hanna's Into the Wild Live!
Jungle Jack's live show features many of his favorite animal friends, as well as fascinating and humorous stories and footage from his adventures around the world. Audiences give Jack rave reviews – everyone from the youngest child to the oldest adult is entertained and inspired.
Date: Friday, May 3
Time: 7 p.m.
Location: Walton Arts Center
More info: Click here
NWA Mom Prom
A HUGE girls' night out for women and moms in Northwest Arkansas, presented by nwaMotherlode.com. The evening starts with red carpet arrivals at 7 p.m. and ends with the crowning of a Prom Queen (chosen from among all ticket-holders) who will win a huge prize package. Join us for dancing, DJ, great food, a dessert bar, raffle packages and great swag!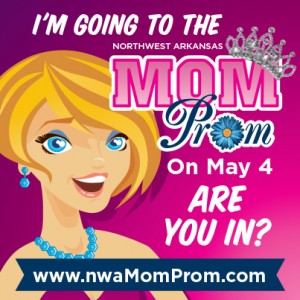 Date: Saturday, May 4
Time: 7 p.m. to midnight
Location: Holiday Inn Ballroom
More info: Click here to buy tickets
Delbert McClinton
Three-time Grammy® Award-winner Delbert McClinton is returning to Walton Arts Center for the first time since his much-loved Valentine's Day performance in 2010. Delbert McClinton is set to deliver another powerful performance to his highly devoted Arkansas audience. The upcoming show features some of McClinton's classic hits as well as plenty of new songs from his more recent albums. McClinton won his first Grammy in 1991 for a duet with Bonnie Raitt titled "Good Man, Good Woman." After a stellar decade, he carried his success into the 2000s by winning two Grammys in the Best Contemporary Blues Album category – for his LPs Nothing Personal in 2001 and The Cost of Living in 2006.
Date: Sunday, May 5
Time: 7pm
Location: Walton Arts Center
More info: Click here
Free Comic Book Day
The Fayetteville Public Library will host Free Comic Book Day on Saturday, May 4 with a variety of activities events for all ages beginning at 10:30 am and concluding with a presentation at 2:00 pm by Marvel Comics' own husband and wife illustration team, Mitch and Elizabeth Breitweiser. Refreshments will be provided, and limit of one free comic per person, while supplies last.
10:30 am – Kids – Children will receive free comic books and enjoy snacks as well as superhero-themed fun, games, crafts for kids, and a free screening of Star Wars: The Clone Wars in the Walmart Storytime Room.
Noon – Teens – Teens can receive free comics and snacks as well as play superhero-themed video games, participate in a "take a comic, leave a comic" swap table, take in a free screening of Batman: Year One, and enter a drawing to win tickets to see Marvel's new summer blockbuster, Iron Man 3.
2 pm – Everyone – Everyone can enjoy a special appearance by Marvel Comics' own husband and wife illustration team, Mitch and Elizabeth Breitweiser. The Breitweisers will discuss their work on titles such as Captain America, Spider-Man, and The Incredible Hulk, followed by an autograph session where attendees can receive free head sketches of Captain America!
Date: May 4
Time: 10:30 a.m. to 4 p.m.
More info: Click here
*Please note: Children's at FPL will take a programming break, May 18- May 31 to prepare for Summer Reading (No Baby Bookworms, PreSchool Storytime or Toddler Time. These programs will resume June 3rd.)
Touch A Truck (*Rescheduled for May 18!)
Date: May 4 (Rain date May 18)
Time: 10 a.m. to 2 p.m
Location: Pinnacle Promenade Mall
More info: Click here
Teal In The Park benefiting Ozark Guidance
Date: May 4
Time: 7 p.m.
Location: Arvest Ballpark with The Naturals
More info: Click here
Springfest, Fayetteville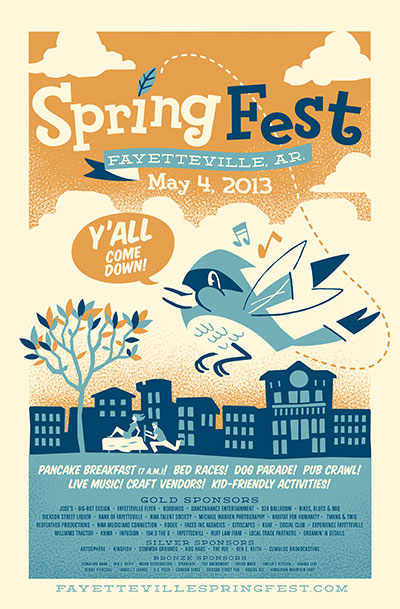 Date: May 4
Time: Varies
Location: Downtown Fayetteville
More info: Click here
Kendrick Fincher Youth Run, 5K and One-Mile Walk
Kendrick Fincher 15th Annual Youth Run & 5K Run/Walk, 1 Mile Walk and Family Fun Event at Pinnacle Hills Promenade. The Youth Run is free for children K-8th grades; the 5K Run/Walk and 1 Mile Walk is a fundraiser. The Family Fun Event will include vendor booths and fun activities for the family. Involvement ranges from participation, sponsorship, corporate teams, and volunteer opportunities.
Date: May 11
Time: 7 a.m. to 10 a.m.
Location: Pinnacle Hills Promenade Mall
More info: Click here
12th Annual Root Rocket Run
Root Elementary PTO will host its 12th Annual Root Rocket Run, Saturday, May 11th at 8 A.M. Lace up your running shoes, bring the family, and run the USATF Certified 5K Race or 1 Mile Family Fun Run. The Root Rocket Run has not only become a Root tradition, but also a Fayetteville tradition! Money raised goes directly back to the school, creating an enhanced education for our kids! Goodie Bags & Giveaways for all registrants so sign up now at www.rootrun.com. 5K Race start time is 8 A.M.; Family Fun Run start time is 8:45 A.M.
Date: May 11
Time: 8 a.m.
More info: Click here
Graphic Novelist and Illustrator Kazu Kibuishi at Fayetteville Public Library
FLP will host an author talk and book signing with graphic novel author/illustrator Kazu Kibuishi. Kazu Kibuishi, the author of the highly successful graphic novel series Amulet, will discuss his artistic process and he experience as the editor/art director and contributor to the critically acclaimed comics anthology Flight. Kazu is also the creator of Daisy Kutter: The Last Train, winner of the YALSA 2006 Best Books for Young Adults Award.  Most recently, Kazu has been chosen to illustrate the new covers for the paperback re-issues of the Harry Potter series. Kazu Kibuishi was born in Japan and moved to the United States as a child. He currently lives in Alhambra, California and is married to fellow illustrator and collaborator, Amy Kim Ganter. More of his work and art can be seen at boltcity.com. This event is free and open to the public.
Date: May 11
Time: 2 p.m.
Location: FPL, Walker Community Room, Fayetteville
More info: Click here
18th Annual Greening of the Garden, BGO
This unique outdoor gala, under a giant tent on the Great Lawn, is the Garden's signature fundraising event of the year. This year's theme, Big in the South, is an invitation to enjoy southern culture, including a Cajun dinner catered by Maudie Schmitt and Cafe Rue Orleans. Live music will be provided by Nathan A Blues, whose lead is the young Nathan Aronowitz, backed up by several veteran blues players from around Northwest Arkansas. Tickets $75.
Date: May 14
Time: 5 p.m.
Location: Botanical Garden of the Ozarks
More info: Click here
Men's Night 2013 to benefit St. Joseph Catholic School
The largest "Guy's Only" night in NWA. Steak Dinner, Top-shelf Bar, Cigars, Raffle. Auction: Sports, Fishing, Hunting Packages, Tech, Beach House, Trips. Tickets are $100.
Date: May 17
Time: 6:30 p.m. to 11 p.m.
Location: Botanical Gardens of the Ozarks
More info: Click here
Dogwood Walk in the Park
Bring out your dogs to enjoy booths, dog contests, face painting, balloon animals, fun photos of you with your dog and a walk around the park. Humane Society of the Ozarks fundraiser. $20 to register, $15 for HSO members. Grand marshal Jen Bielema. T-shirt and lunch included with registration.
Date: Saturday, May 18
Time: 9 a.m. to noon
Location: Gulley Park, Fayetteville
More info: Click here to pre-register
Scooby-Doo! Live Musical Mysteries
Jeepers! SCOOBY-DOO and the Mystery Inc. Gang have been called in to help solve an epic mystery in Northwest Arkansas. A trouble-making ghost is haunting a local theater and SHAGGY, FRED, DAPHNE, VELMA and SCOOBY-DOO are on their way in the MYSTERY MACHINE to help solve it! This hilarious live theater show brings everyone's favorite animated series to life. Filled with wacky new characters, fantastic songs and outrageous antics, SCOOBY-DOO LIVE! MUSICAL MYSTERIES, presented by Warner Bros. and Life Like Touring, will have audiences on the edge of their seats in traditional Scooby-Doo fashion. See if this time the gang is in over its head!
Date: May 28-29
Time: Varies
Location: Walton Arts Center
More info: Click here
War Horse
England, 1914. As World War One begins, Joey, young Albert's beloved horse, is sold to the cavalry and shipped from England to France. He's soon caught up in enemy fire, and fate takes him on an extraordinary journey, serving on both sides before finding himself alone in no man's land. But Albert cannot forget Joey and, still not old enough to enlist, he embarks on a treacherous mission to find him and bring him home.
This powerfully moving and imaginative drama, filled with stirring music and songs, is a show of phenomenal inventiveness that is currently playing to packed houses in London and New York. At its heart are astonishing life-sized puppets created by South Africa's Handspring Puppet Company, that bring to life breathing, galloping, charging horses strong enough for men to ride. Winner! Five 2011 Tony® Awards.
Content consideration: This performance contains themes and scenes of war that may be unsuitable for younger audiences.
Dates: Wednesday, May 22 through Sunday, May 26.
Times: Show times vary by performance.
Location: Walton Arts Center
More info: Click here