By Andi Douglas, nwaMotherlode.com beauty editor and mama of three beautiful kids
How's everyone doing on their New Year's resolutions?
I'm doing pretty well, transitioning my family to cleaner eating, meal planning and cooking at home every night…I've only made 2 new recipes that were inedible, yay!
Then I have the resolutions that literally never even got started, like waking up earlier in the mornings. Unconscious Andi is not a big fan of change and likes the excitement of getting 3 kids dressed and lunches packed in 20 minutes. Man, what a rush!
But I do have one change that I am making steady progress on and that is improving my skin care and beauty routine. Some things I have known about for years and just ignored, but others still elude me and I am determined to break the code. 
So, I'm going to be hitting you with a little Beauty 101, starting with the mysterious serums. I'm sure that the women who are in their 60s and still look 30 have known about serums for years, but this is a new step for me.
Serums are a highly concentrated delivery system for formulas targeting a specific problem. Applied after toner, but before moisturizer, a serum can penetrate deeper for better results because it does not contain the heavy ingredients found in lotions. With this in mind, a serum does not replace your moisturizer, even if it has moisturizing benefits. Also, since it is so concentrated, a little goes a long way and only needs to be used once a day, preferably in the morning before your makeup.
Shopping for different serums can be daunting…they can be very expensive and the options seem almost endless. Look for a product that contains antioxidants, like vitamin C, anti-inflammatories, like zinc or aloe vera (this will help neutralize redness), and hydrators like amino acid. Stores like Sephora will usually offer you  sample to try, but their product lines will run toward the more expensive end. Reading online reviews on Amazon, Ulta and Sephora's websites will definitely give you an idea of a product's effectiveness.
Just be aware that some serums can be irritating for women with rosacea or eczema, or used in conjunction with a nighttime retinol product, so if a reviewer seems to have an isolated adverse reaction try digging a little deeper.
Don't worry, I'm not going to throw you out into the world with this vague idea of what to buy. Here's a list of popular serums that won't break the bank:
No7 Protect & Perfect Advanced Serum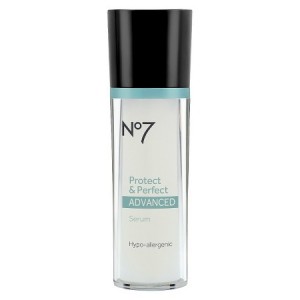 My sister uses this affordable line of skin care from Target and loves it. This serum will battle fine lines, wrinkles, and dark circles in one serum.
Pixi by Petra Hydrating Milk Serum
This nourishing serum combines rosehip oil and vitamins to plump up your complexion for a firmer, more radiant appearance.
Neutrogena Rapid Wrinkle Repair Serum
Neutrogena is a staple in the beauty world and this retinol filled anti-aging treatment is no exception to its stellar reputation for being both effective and affordable.
Luminositie Skin Care Nourish and Repair Eye Serum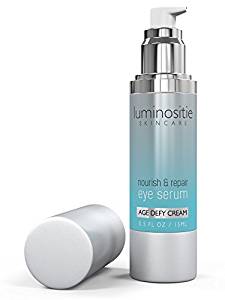 Because the skin under our eyes is the first to start thinning and dark circles are like the Girl Scout badge of motherhood, sometimes you want a more targeted product. Luminosities serum will banish dark circles, fine lines and puffiness.
Philosophy No Reason To Hide Total Tone Correcting Serum
That is a long name because this budget buster packs quite a punch. It will soothe and minimize redness, shrink the appearance of pores and "interrupt the life cycle of dark spots." I'm not sure what that entails but it sounds amazing!
Unfortunately, I am not able to try every one of these amazing products myself because, first of all, I have sadly not won the lottery, but also, because I am allergic to propylene glycol (and byproducts) which is in everything.
I seriously teared up in Target when I realized I couldn't get the No7 serum and I go cross-eyed reading ingredient labels every time I need a new product. So if anyone has a tried and true serum you can't live without, please drop me a note in the comments. Happy Tuesday, Mamas!!!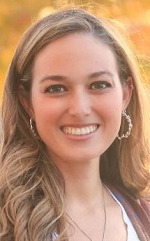 Andi Douglas is a mama of three and loves to play with makeup and other beauty supplies. She likes to try new products and services in the name of beauty editor here at nwaMotherlode.