By Andi Douglas, nwaMotherlode.com beauty editor and mama of 3
Some of you may be suffering through itchy scruff or 70s mustaches for No-shave-November or Mo-vember to support your hubby. My hope for you is that he's going for the full beard and not the 'stache.
I don't know what started No-Shave-November but I don't see why women shouldn't have an excuse to dial it in during one of the busiest months of the year. Sure, we can skip shaving our legs, but honestly, you were probably doing that anyway once the temp dropped low enough to pack away your shorts.
So what's the plan for the unbearded half of the world?
NO HEAT NOVEMBER!
That means no blowdryers, curling wands, hot rollers, flattening irons, nothing heated. Get your hair healed and healthy before holiday party season starts and save yourself some precious time. Pumpkin pies don't make themselves, people! Or buy themselves, no judgement here.
If you have naturally straight hair, trying to gain volume at the roots will most likely be your biggest problem. You can fake it by creating a deep side part and pulling the front section of hair back and twisting it before securing with bobby pins or a clip. This creates a simplified pompadour. Also, prepping your hair with a volumizer, like TGI Catwalk Root Boost will help give a lift at the roots of your hair while it dries.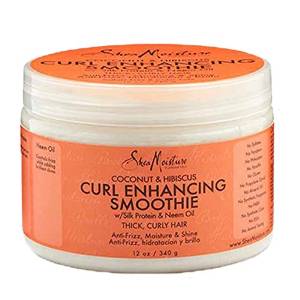 If your hair naturally wavy or curly, then frizz control will be your burden. A good curling cream and proper drying techniques will work wonders. Try Shea Moisture Curl & Style Milk gently applied to your towel dried hair. Speaking of towel drying, think more like wringing a sponge than ruffling feathers; a gentler approach will go a long way to taming flyaways.
Once your hair has dried some, try putting it in braids to sleep in. I do four small braids to get the top half of my hair and then incorporate them in to two larger pigtail braids. It takes me a solid twelve hours for my hair to dry but I always regret if I take it out too soon, so plan for that time by washing your hair in the evenings before bed.
I personally can't do a sock bun. My hair is too thick and long but I have seen it successfully curl hair with no heat, usually on mod length, more fine hair types. An alternative for longer-locked ladies is the headband method:
You might look like your cosplaying Game of Thrones during the process, but it really does work. Place an ½ inch elastic headband across your forehead and down below the crown of your head, leaving it on top of your hair. Take a one in he price of hair and twist it then loop it through the headband, front to back, until you reach the ends. Continue this until all of your hair has been wrapped. If you have crazy thick hair, you may to work the pieces in like a French braid to get it all to stay. Let it dry completely and, bam, perfect mermaid curls!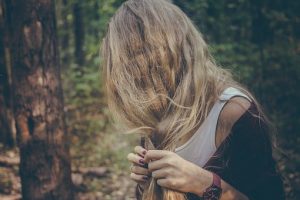 Once you have bypassed the blowdryer, you may still be unhappy with your natural style. Second only to the mom-bun, braids will be your new best friend. If you are not familiar with Dutch braids, they are very similar to a French braid, except you place the pieces under instead of over as you braid. What I like about this twist on a classic is the braid ends up being sightly raised instead of flat against your head, giving the illusion of volume. It also makes it easier to tug on the edges of the braid to make it fuller and wider, also adding depth to your style.
Braids will work for wrangling rogue bangs or tucking in frizzy ends or just adding a few casual plaits to that one weird section that does whatever it wants….the possibilities are endless!
Now use all your extra time to enjoy this beautiful weather or hit it out of the park by embracing Dino-vember or go Give your man a big kiss, but on the forehead because Ouch.
Happy No-Heat-November, Mamas!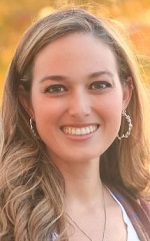 Andi Douglas is a mama of three and loves to play with makeup and other beauty supplies. She likes to try new products and services in the name of beauty editor here at nwaMotherlode.