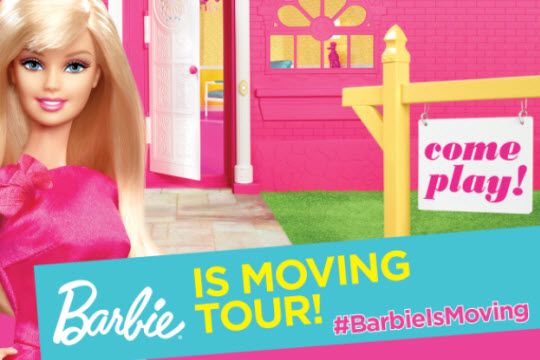 Grab your little girls and head out this weekend to one of the Barbie Cross-Country Experience events! I took my 6-year-old daughter Kate to one today in Rogers, and she had a blast. It's totally free to the public and you'll take home a cute Barbie tote bag and some fun freebies inside. (No worries… there are no sales pitches or product there to buy which should eliminate some of those "Mommy, can we please buy it?" requests.) Here's the info you'll want to know before you get there.
This traveling exhibit is part of Barbie's search to find a new place to live. She's packing up and moving away from Malibu and is touring the nation to find her new home.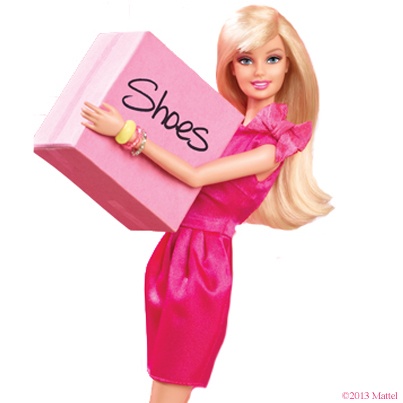 At the Barbie event, girls can:
Dress up in a fancy tutu, feather boa and sunglasses and then walk the runway in a glam fashion show. (Photo will be emailed or texted to you for free.)
Build a MegaBloks Barbie room to take home.
Create and color a Barbie fashion dress.
Get her face painted.
WHERE and WHEN:
Wal-Mart in Bentonville (406 W. Walton) on Saturday, June 8th from 11 a.m. to 3 p.m.
Wal-Mart in Fayetteville (3919 N. Mall Ave.) on Sunday, June 9th from 11 a.m. to 3 p.m.
TIP FROM THE MAMAS: Be sure to get to the event at least one hour before it closes. (We got there around 2 p.m. and were the very last ones allowed to line up for the fashion runway part of the event. That part will close early, so keep that in mind when you go.) Hope your little Barbie fan has as much fun as mine did. Here are some photos I snapped at today's event in Rogers.