Happy Thursday, mamas! Can you believe it? The kids have gone back to school. Some of us are celebrating. Some of us are a little bummed out that the summer break is over. And some of us feel a mix of both of those emotions today.
We always love seeing the fun back-to-school pictures posted by local mamas. Because we've been publishing nwaMotherlode for NINE years now, we feel like we're watching so many of your kids grow up! For so many of our longtime readers, we remember when you posted those "first day of Kindergarten" pictures!
Here's a perfect example of how quickly those school years go by. Our friend Tracy posted this side-by-side picture of her daughter and son on her daughter's first day of Kindergarten 13 years ago, and the photo on the right is a pic from this week as her daughter starts her senior year of high school and her son starts his freshman year. Time flies when they're growing up, doesn't it?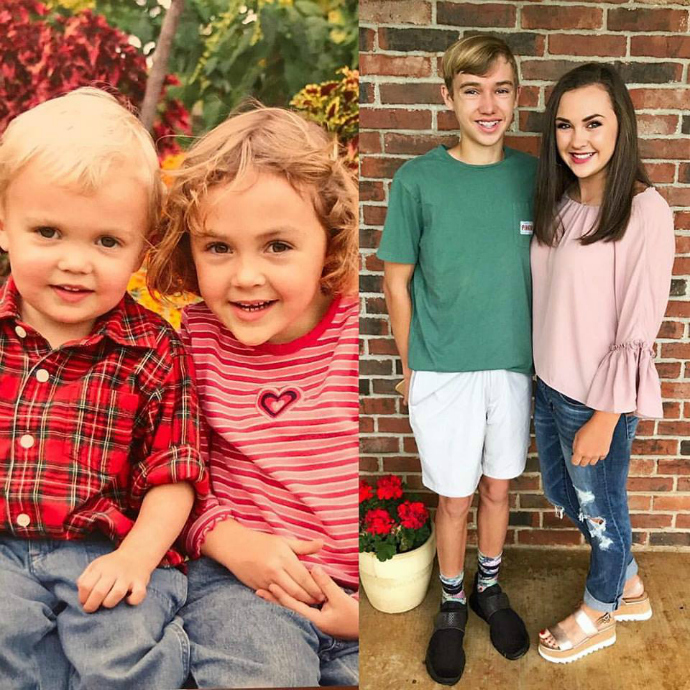 Mamas, we know how busy the school year can be for kids and for parents, so we hope these next few months aren't too crazy for any of us. We're amazed at how some of our mama friends juggle SO much and yet still find time to make an awesome photo collage of their kids' first day of school. Below is a pic from our friend and local mama Tiffany, whose kids go to FIVE different schools. (Can you even imagine the drop-off and pick-up routine? How do you do it, Tiffany? You're a rock star!)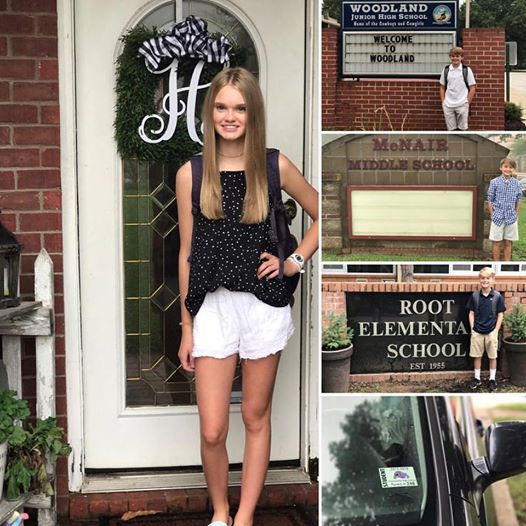 And here's a shot of Tiffany's youngest daughter, who started school yesterday. (On the picture at left, notice how the furry, four-legged kid of the family is not too thrilled about being on the other side of that door. 🙂 )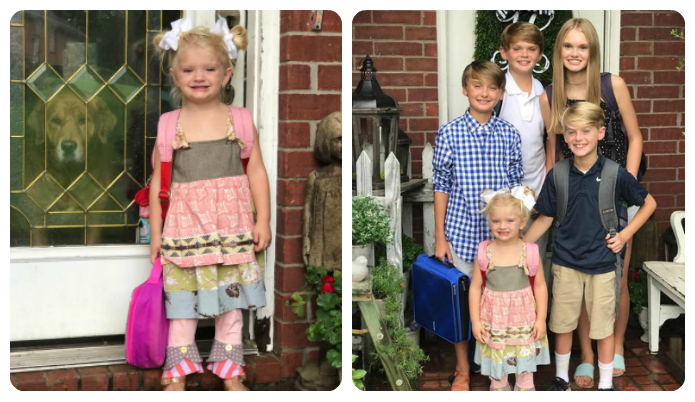 Here's another pic you have GOT to see because, get this, there's a little lamb in it! Local mama Janeal snapped this picture of her girls, one of whom was about to leave for the first day of 4th grade. But don't worry. Janeal tells us that the little lamb didn't follow them to school that day since (according to the song) it was "against the rules." 😉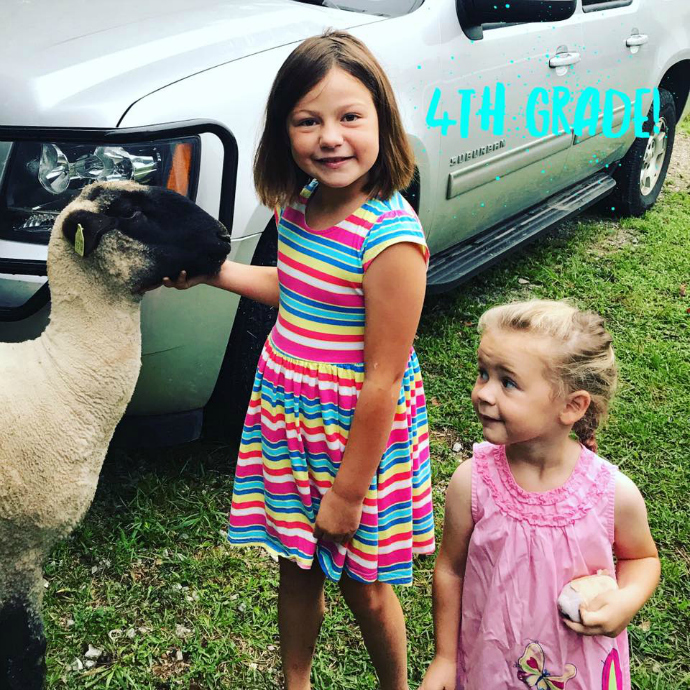 Here's wishing ALL of us a fun, safe, successful school year — one in which our kids grow in knowledge, maturity, friendships and wonderful new experiences.
Save
Save
Save
Save
Save
Save
Save
Save
Save
Save
Save