Heads-up, mamas! We know you love a good end-of-season sale, just like we do.
One of our website sponsors, Metro Appliances & More, just gave us a heads-up about a big sale that starts TODAY (Thursday, Oct. 26, 2017). The sale will run today through this Saturday, October 28, 2017.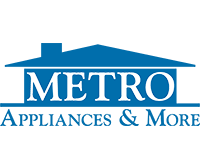 Here are the products included in the sale:
Outdoor Patio Furniture — 25 to 50% off
Already Clearance-Priced Appliances — take an additional 25 to 50% off
Buy 3 pieces of select furniture and get one FREE
Keep in mind that the store always offers a 12-month no interest financing option.
Here are the store hours during the sale days:

Thursday, October 26, 2017: 8 a.m. to 7 p.m.
Friday, October 27, 2017: 8 a.m. to 5 p.m.
Saturday, October 28, 2017: 9 a.m. to 5 p.m.
Click here for directions on how to get to the new Metro location!: http://bit.ly/2yuPcSW
If you have any questions about the sale or how to get to the store, call 479-750-2200.
One more note! Metro is offering a Grilling 101 class tonight at the store. It sounds like it could be a fun date night (or night out with a mama friend) because class members will get a 3-course meal prepared for them on the outdoor covered patio at Metro. (It's a beautiful space!) Beer and wine are also included.
Cost is $30 per person. For more info or to reserve a spot, call Whitney at 479-750-2200 asap because seats are limited!
Save
Save
Save
Save
Save
Save
Save
Save