Editor's note: Bright Haven Christian Learning Center is a paid sponsor in the featured section of our 2021 Northwest Arkansas Summer Camps & Activities Guide. This story offers additional information about Bright Haven's summer camps and contact information.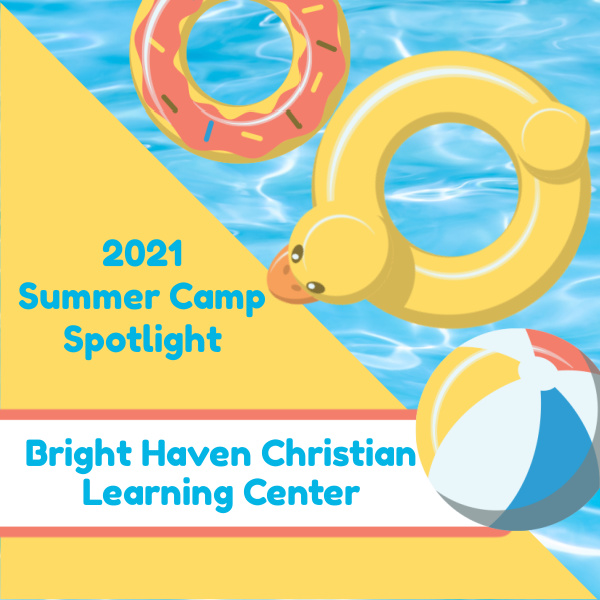 Camp Bright Haven's mission is to provide quality education in a safe and nurturing environment that promotes discovery, growth and enlightenment throughout all developmental stages in children. They seek at all times to keep a child's social, physical, intellectual, emotional and spiritual welfare as their number one priority.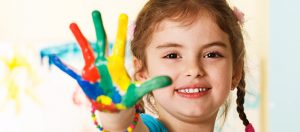 They've also got the credentials. Bright Haven is an Arkansas Better Beginnings Level 3 quality-approved facility. The program offers center-based learning through a variety of experiences that are appropriate for early childhood development. An "emergent curriculum" allows children to take ownership of their education and instills a firm sense of leadership, initiation and collaboration within the school family.
Bright Haven also offers small group sizes to promote social distancing which limits the use of masks (they haven't had any positive COVID cases and the staff all wear masks), experienced educators who are creating and facilitating enriching activities, field trips that are safe and physically active for students, and the integration of Conscious Discipline.
A Bonus: Cameras so parents can see what's going on at the facility as well as an electronic app that allows parents to see that their child has safely been dropped off, picked up, and made it to and from all field trips safely.
Address: 1110 Mathias Dr. # F, Springdale
Phone: 479- 717-2344
Camp Dates/Times: May 24-August 13, 7 a.m. – 6 p.m., Monday through Friday
Age groups served: Students entering grades K-6th grade
Cost: $175/week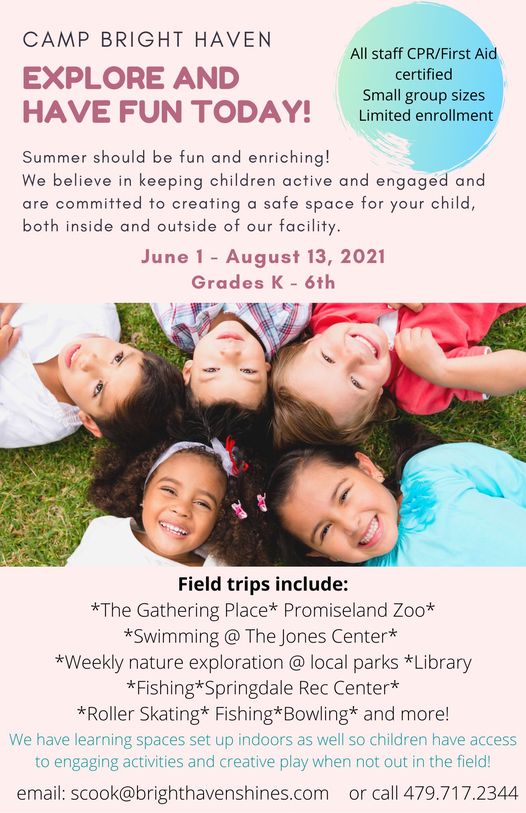 Learn more about Bright Haven's childcare and summer camp options.