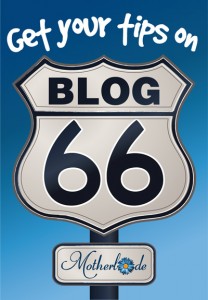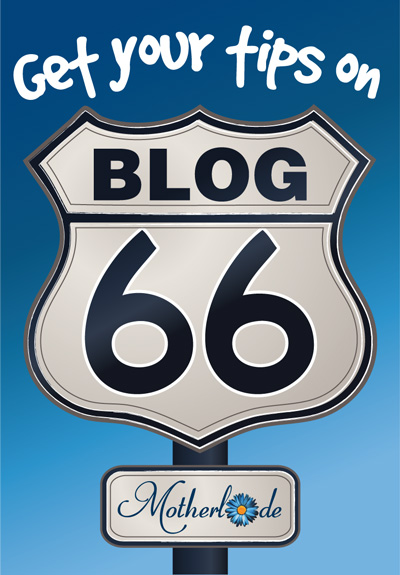 It's vacay time! Where's your family headed?
For over a year now, we've enlisted the help of fellow mamas across the blogosphere to give us the low-down on their hometowns — places you might consider visiting.
Next up is blogger Mandi Holcombe, an awesome mama who runs the hyperlocal website (like nwaMotherlode!) called Cumming Local and lives with her family in Cumming, Georgia, near Atlanta. She shares the scoop about Cumming here on Blog 66:
Q: Tell us all about your hometown, Cumming …
Cumming is just north of Atlanta. We get to enjoy the perks of a big city but are far enough away from the hustle & bustle!  We're also near Lake Lanier, Amicalola Falls, and the North Georgia Mountains.
Q: Are there any cool annual festivals/activities?
The Cumming Country Fair & Festival is held every October – it's an annual tradition you don't want to miss!  Fair food, carnival rides, and lots of entertainment!  The city also holds an annual 4th of July Fireworks Show and Parade,along with special events for Christmas too.
Q: If folks want to visit Atlanta, is Cumming a good place to stay? How close is it to Atlanta? 
Cumming is about 30-40 miles north of Atlanta.  But Atlanta is known for having traffic, so Cumming is not convenient if you're only coming to visit Atlanta.  However there's lots to do OUTSIDE of the city.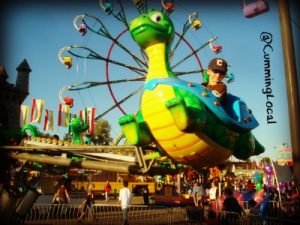 Q: When I'm in Cumming, I should definitely plan to eat at …
A personal favorite is Dutch Monkey Doughnuts – hand made doughnuts from fresh, and local ingredients – yum!!
Q: The best shopping can be found at …
The Collection at Forsyth is an outdoor shopping center with retail, dining, AMC Theatres, and more.  We also have Lakewood 400 Antiques Market – open the 3rd weekend of every month.  You never know what you'll find there but it's a great place to stop if you're visiting when they're open.
Q: You do NOT want to miss seeing …
Sawnee Mountain is a great place to visit and spend the day with your family.
Q: Be sure to take your kids to …
In Cumming: The Aquatic Center, Sawnee Mountain, or Poole's Mill Park
In Atlanta: Georgia Aquarium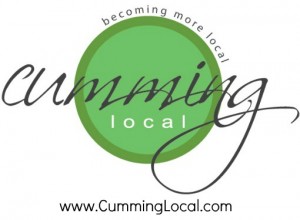 Q: An awesome thing about Cumming is …
Cumming and Forsyth County is a great place to raise a family. I love that we're close enough to Atlanta that we can take advantage of all Atlanta has to offer – the Atlanta Braves, Atlanta Falcons, Georgia Aquarium, Atlanta Zoo, the World of Coca-Cola, plus lots of great concerts and events that include Atlanta in its tours.  BUT we're also just far enough out to not actually live in the city!  We're close to Lake Lanier and the North Georgia Mountains and also not a long drive from Savannah, great cities in Florida and even Disney World!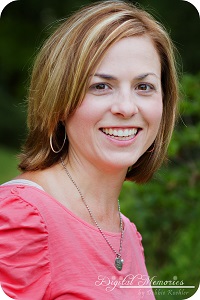 Mandi is Wife, Mother of 2, and Blogger of all things local in Cumming GA and Forsyth County.  Through her website, CummingLocal.com, Mandi keeps families in the loop of things to do, places to go, & ways to support small businesses.