Mamas, you may have heard The Goddard School name in other parts of the country, since it's a well-established and respected school.
Well, we're lucky enough to have one opening in Northwest Arkansas this fall thanks to local high school coach and teacher turned school owner, Brooks Coatney.
The Goddard School (located at 3916 N. Bellafond Blvd., in Fayetteville, off Joyce Street) is for infants through pre-k right now (adding kindergarten after being open for a year). The building is currently in progress and the school will be ready for the first students this fall.
Want to meet Brooks and find out more? The next informational event for Goddard School is on Tuesday, July 18th at Imagine: A Child's Adventureworld. Let the kids play and enjoy this fun facility while learning about The Goddard School. Click here to read more about the event.
Brooks, father of three (he and his wife are currently adopting a fourth child from Ethiopia) had been a coach and teacher for 13 years — the last two years at Fayetteville High School —  but decided earlier this year to open a Goddard School in the area. We asked him a few questions about who the school will serve this fall and what it's all about:
Q: What inspired you to open The Goddard School in Northwest Arkansas?
We saw a need in Northwest Arkansas for childcare. My wife and I moved to Fayetteville for me to take a coaching job at Fayetteville High School. At the time we had 2 kids still in childcare and my wife and I worked full time so we started to look and noticed that most places were full. After I started to research The Goddard School, I really recognized something different about their preschool.
Q: Tell us about the school's reputation. There are over 460 across the country, right?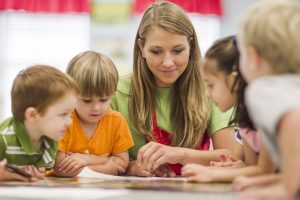 I believe that by the end of 2017 that their will be close to 500 schools in the country. The reputation of Goddard has been tremendous through my experiences visiting other schools. I have also received many phone calls from families moving into the area who have experience with The Goddard School.
Q: How hands-on will you and your family be?
One of the things that attracted me to The Goddard School was the dual management system.
As the on site owner, I have an active role in the day to day operations of the school. My office is right up front where every family that comes in sees me.
I feel like this is not the norm for most childcare facilities. When making the decision to open the school, we knew that I would be leaving my coaching job to do this full time. I am excited that I will get to know the children and families in our school.  The other part of the dual management system is the directors. I have been able to hire two outstanding directors of education. They will oversee the curriculum and instruction for the children.
Q: Which age group will the school serve this fall?
We will serve 6 weeks to 5 years this fall.
Q: What are the educational requirements for Goddard teachers? Are you still hiring?



We're in the process of hiring teachers who have a bachelor's or master's degree in early childhood education, education, or a related field. We won't necessarily require them to have a master's degree, but are certainly looking for highly-qualified applicants.
Q: Will you be adding other age groups going forward?
We'll have the option of opening a private kindergarten if we have space available. The corporate office prefers that we're open for about a year before we can roll that program out.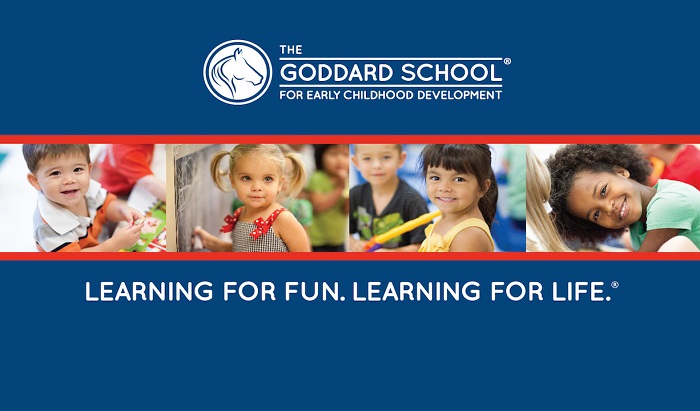 Q: Tell us about your teacher-to-student ratios. They're below the state's requirements, right?
Yes, o0ur teacher-student ratios are well below the state average. Our infant room will be 4:1, Toddlers, 5:1, Get-Set-8:1, and Pre-K 10:1
Q: Tell us about the F.L.EX. learning program you'll be using:
F.L.EX stands for Fun. Learning. Experience and it is founded in the idea that children will learn when they are having fun and are interested. Our teachers are trained to notice how the children play and then center their learning on their interests. Our curriculum is child centered and teacher led. Our teachers design their own lesson plans to fit the needs of the individual children.
Q: What about the Goddard 'extras'?
Our tuition covers our many enrichment programs. We will offer programs like sign language, foreign language, handwriting without tears, and yoga just to name a few. These enrichment programs are built into our daily lesson plans.
Q: How is enrollment going so far — and what are parents saying so far about Goddard in NWA?
Enrollment is going well and our families are exited about Goddard. I really believe that once families see our facility and really research our programs that they will see the difference we can make in early childhood education.
Click here to visit The Goddard School's website for more information or call Brooks at 479-262-0970.