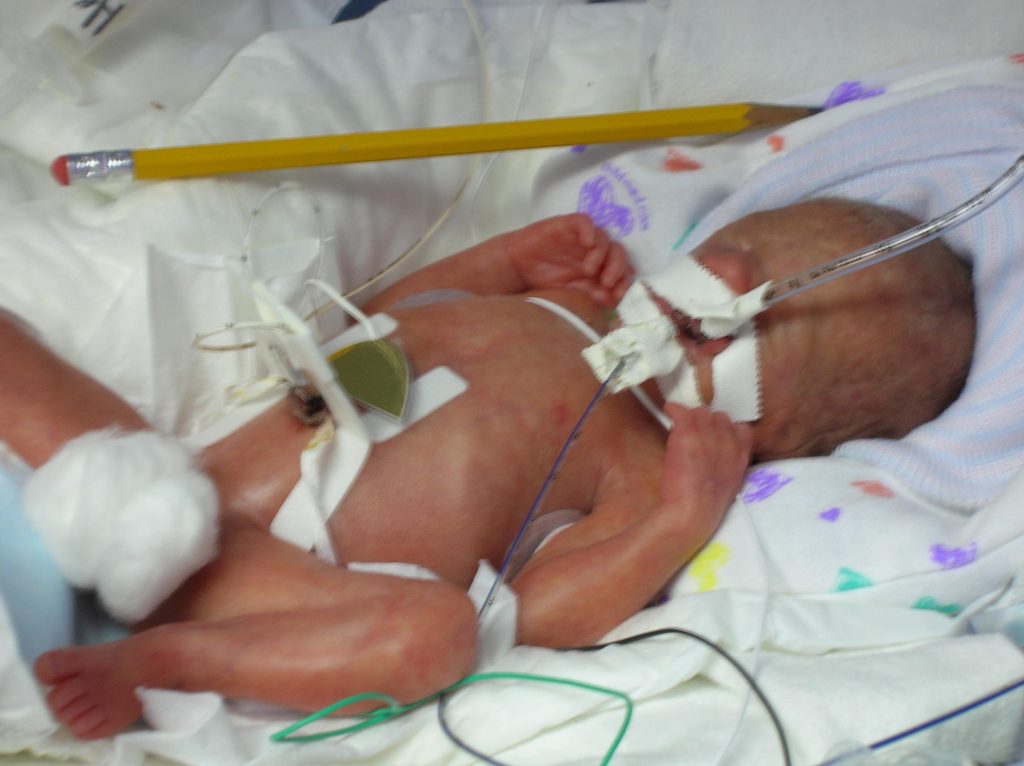 As mothers, we all know that — even though pregnancy is a miraculous, wonderful thing — it can also be scary. And anyone who has ever been pregnant worries about premature labor and what might happen if the baby comes too soon.
For many families, that fear becomes reality. Brooke and Baylee Tabor are sisters who were born at 25 weeks and 29 weeks respectively. They spent months in the NICU before coming home. Thankfully, each baby girl came home healthy and happy — thanks in part to the dedication of the March of Dimes. The picture above shows newborn Brooke lying next to a pencil which shows just how tiny she really was.
Below is a picture of the Tabor sisters taken last Christmas — a beautiful, spunky 6-year-old and her adorable 1-year-old sister.
If you care about babies — and we already know that you do — we hope you'll consider participating in the Northwest Arkansas March for Babies on Saturday, April 6, 2013. Below are the details for when and where to be. We'll see you there.
What:  Northwest Arkansas March for Babies
When:  Saturday, April 6, 2013 Registration begins at 9:00amWalk begins at 10:00am
Where:  Arvest Ballpark, Springdale, AR
Description:  Registration begins at 9:00am with the 2-mile walk kicking off at 10:00am followed by awards and lunch. Participation in March for Babies will provide a memorable and rewarding day for the whole family.
Activities will include a visit from Strike, the Northwest Arkansas Naturals' Mascot and inflatables games like the Bounce-Around House, Speed Pitch, Football Toss and Soccer Kick. Other activities include:  face painting, team sign/poster creating, stroller decorating and more.  There will also be a garden of hope, where walkers can honor the babies in their life that they are walking in honor or memory of.
Why:  When you walk in March for Babies, you give hope to the more than half a million babies born too soon each year. The money you raise supports programs in your community that help moms have healthy, full-term pregnancies. And it funds research to find answers to the problems that threaten our babies. We've been walking since 1970 and have raised an incredible $2 billion to benefit all babies
Website:  www.marchforbabies.org