Gift baskets or Gift Cards
If you're shopping for a wine lover, it'll be easy to find something for them at Sassafras Springs Vineyard. Sassafras has a variety of wine baskets to choose from or you can create your own. One of the most popular gift baskets for women include Syrah Soap, Syrah lotion, Syrah body wash and a bottle of Syrah with a wine candle.
Sassafras also has a Razorback themed basket with two Razorback wine glasses, a Syrah bottle of wine well as a Razorback wine stopper. Or you can choose a wine basket with a trio (or 4) SSV bottles.
Wine baskets can also be personalized, depending on the gift recipient. Just let the staff at Sassafras know if you want to cater to an outdoor hunter, hiking enthusiast or maybe a book worm.
Where to shop: If you haven't been out to Sassafras yet, you'll love seeing it in person when you go there to shop. It's so beautiful and peaceful. Sassafras is located at 6461 East Guy Terry Road in Springdale. (Click here for specific driving instructions.) Or call Sassafras at 479-419-4999.
See more: Keep up with all the fun events (and see gorgeous pictures of some of the weddings that take place) at Sassafras Springs Vineyard by following them on Facebook and Twitter.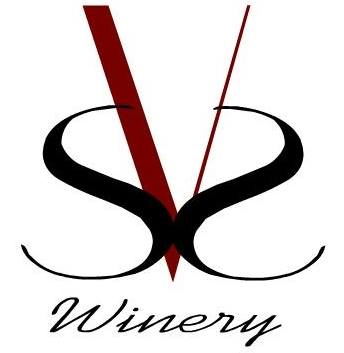 ---
Left: Silver Bells Tower package
This set of sweets includes some of Rick's most popular treats that are perfect for giving to a friend, neighbors or to a holiday party. Inside you'll find 8 tea cookies, 4 thumbprint cookies, 3 assorted brownies, 6 small iced sugar cookies, 9 assorted petit-fours (chocolate, strawberry, white and peppermint). Cost is $35.
Right: Rick's Razorback Ring
Rick's Razorback Ring is a delicious danish filled with cream cheese and strawberry filing. It's topped with Rick's melt-in-your mouth cream cheese icing and sugar sprinkles — with a Hog cookie right in the middle. Perfect for that Hog fan in your life. Cost is $20.
Where to shop: See all the beautiful cakes, cupcakes and pastries (and smell all those incredible smells) at Rick's Bakery located at 1220 N. College Avenue in Fayetteville. For questions about the items mentioned here, call the bakery at 479-442-2166. See the menu on the Rick's Bakery website by clicking here.
(Did you hear the news? Rick's Bakery is opening a second location soon in Rogers — in the former Dixie Cafe building near Lowes. Yay!)
See more: See Rick's Bakery's latest creations by following them on Facebook, Instagram, Twitter, and Pinterest.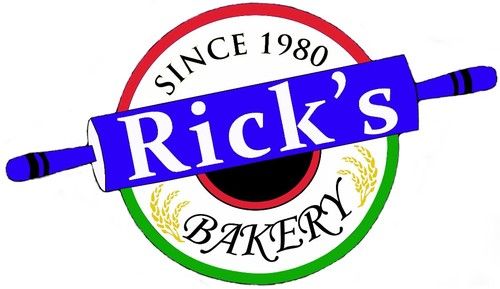 ---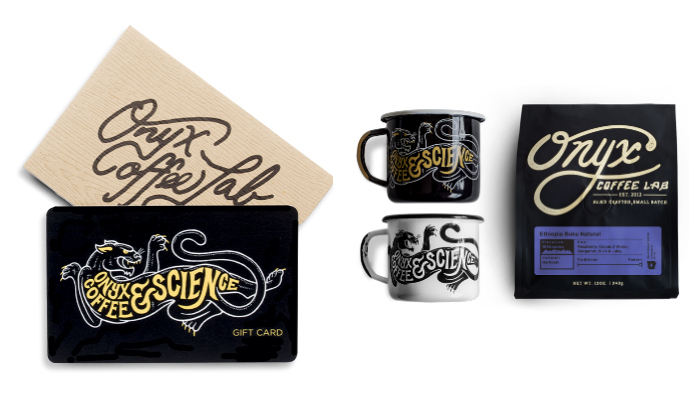 Left: Gift Card
Never underestimate the power of a gift card when it's something you know the person LOVES — like great coffee. (Plus gift cards are easy to put in a fun holiday card or pair with another gift.) Grab a $25 gift card at these Onyx Coffee Lab stores:
Fayetteville: 2418 N. Gregg Ave.
Springdale: 7508 W. Sunset Ave.
Bentonville: 100 NW 2nd St., Suite 106
Right: Camp Mug Box Set
These gifts are ready to go and each includes a black & yellow enamel Onyx camp mug, one white & black enamel Onyx camp mug, and a 12-oz bag of the company's trademark Ethiopia Hambela Buku Natural coffee. The camp mugs are the high quality, made in Poland and dishwasher safe. The Ethiopia Buku is one of Onyx's most popular coffees. Cost for this box set is $55.
Where to shop: Pick up the gift cards or the Camp Mug Box Set at any of the Onyx locations listed above. Or shop the Onyx website to see the full line of gift items available — everything from Onyx sweatshirts to coffee grinders! Click here to shop the Onyx Coffee Lab website.
See more: Keep up with all things Onyx by following them on Facebook, Instagram and Twitter.