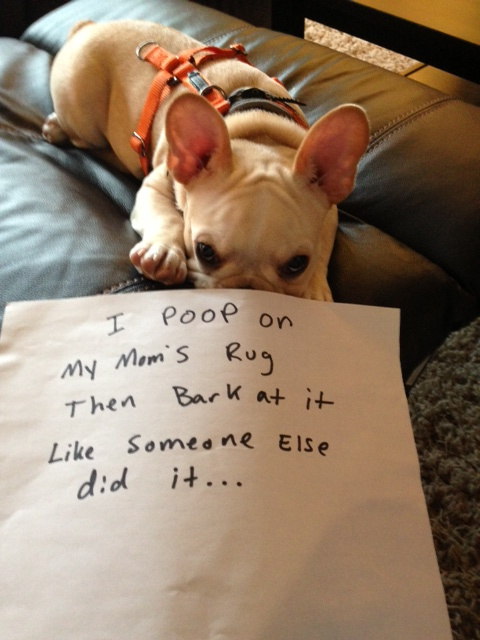 We know that parenting a pet or two in addition to kids can have its challenges. The pitfalls of having a pet have taken center stage at hilarious websites like dogshaming.com, where the photo above was displayed.
We talked through some of the possible pitfalls of having pets today during the Mamas on Magic segment on Magic 107.9 at 7:45 a.m. Click the blue bar below to hear the segment now.
For more examples of the not-so-pleaseant (but often very funny) side effects of having pets, check out dogshaming.com. We guarantee you'll laugh.
Click here to visit www.dogshaming.com