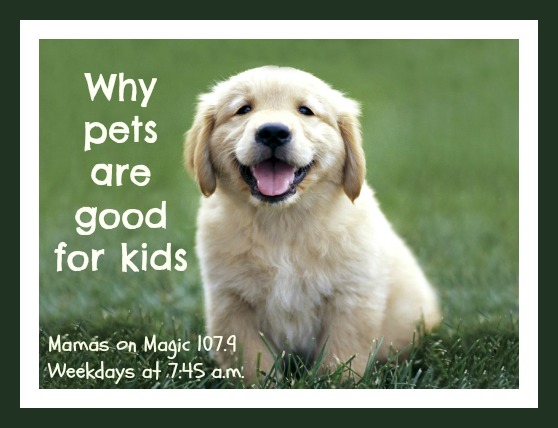 We LOVE our furry babies here at nwaMotherlode.com, so this week we're talking about how pets can be great for kids. Of course, there are a few things to know before you take the plunge and bring one home.
Click the blue bar below to hear the Mamas on Magic segment that aired this morning at 7:45 a.m. on Magic 107.9. If you see a pop-up window asking you to either save or open the file, just click open.
For more great advice about four-legged friends, click here to check out our nwaMotherlode feature, Pet Parenting. Northwest Arkansas animal behavior expert Denise Holmes answers questions from readers about their most perturbing pet problems.