Right now we're all caught up in the holiday hustle, but in a few weeks — when you're done working overtime to make sure the holidays are great for your family — you're going to be ready for a night out for some much needed "me time." We've cooked up the perfect remedy for that — two tickets to opening night of "Catch Me If You Can" at the Walton Arts Center plus a gift card to use for dinner at Mojito's in Fayetteville.
ABOUT THE SHOW: These tickets are for the performance on January 8, 2013 at 7 p.m. The musical is based on the hit movie that starred Leonardo DiCaprio and Tom Hanks and it's inspired by a true story. Frank Abagnale, Jr. was a teenager who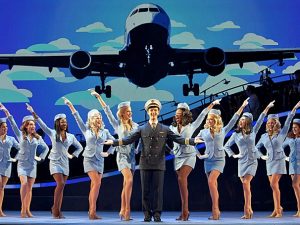 ran away from home in search of a more glamorous life. Using his charm, imagination and millions of dollars in forged checks, Frank posed as a pilot, doctor and a lawyer. When his lies caught the attention of FBI agent Carl Hanratty, he is on the run as Carl chases him to the end.
If you have a husband who's not a huge fan of the theater and you're trying to change his mind, this is the show that will do it. This movie was popular with guys and the stage show is as well. It's a cat and mouse adventure that will keep you engaged and entertained as the story unfolds.
ABOUT THE FOOD: This giveaway package includes a dinner gift card to Mojitos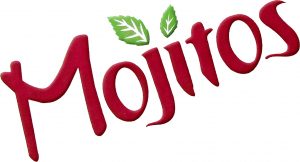 Mexican Grill on Joyce Boulevard in Fayetteville. Mojitos is, of course, famous for the drink for which they are named and also for the amazing food. (Did you know they have TEN different Mojito flavors to choose from? Yum.) The Mojitos menu also includes favorites like guacamole made fresh at your table, the famous (and enormous) Razorback burrito and their signature dessert — flaming strawberries.
HOW TO ENTER: To throw your name in the hat for this giveaway package, click the orange comment button below and tell us about something that you're always trying to "catch up with" — laundry, sleep, paying bills, housework, email, Facebook news feed, sending Christmas cards, etc.
You can also enter via email by sending your answer to giveaways@nwaMotherlode.com.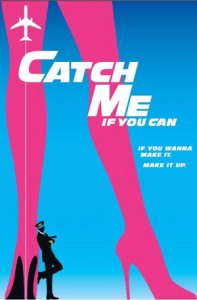 HOW TO INCREASE YOUR ODDS: Help us spread the word about this giveaway and we'll give you extra chances to win. Send an email to your friends/family to let them know about the giveaway and we'll give you an extra chance to win for each person you tell. Just be sure to put giveaways@nwaMotherlode.com on the CC line of your email so we can give you proper credit. Follow us on Facebook and/or post a comment there, or follow us on Twitter or on Pinterest and you'll also score extra chances. Just be sure to tell us you did any or all of those things in your posted comment or via email.
If you'd rather not leave your theater tickets up to Lady Luck, you can still guarantee your seats by purchasing tickets online or by phone. Call the Walton Arts Center Box Office at 479-443-5600 or click HERE for ticket information on the Walton Arts Center website. Good luck!