Mamas, most of us know that, depending on what you're buying, there is a good time of year to do it — a window of opportunity that saves you more money. Experts say the best time to buy a car is at the end of summer, for example. But if you're shopping for a gym, this is the time of year to do it because the incentives are GREAT.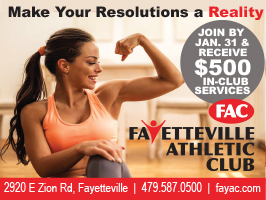 One of our sponsors, Fayetteville Athletic Club, gave us a heads-up about their current offer which applies to anyone who becomes a member by January 31, 2017. New members get more than $500 in Club Services. (Just fyi… Fayetteville Athletic Club was named one of the "Best Places to Work Out" by women who voted in the 2016 Mom-Approved Awards.)
Here's an outline of what the free services include:
$60 value: One month of WAYMO cross-training classes (designed for people who want to get in the best shape of their life) 30 class times per week
$120 value: Two, one-hour private tennis lessons with instructor
$140 value: Two, one-hour personal training sessions
$68 value: 1 week of after-school child care (offered Monday through Friday from 3 to 6 p.m.)
$139 value: 1 week of preschool for 1 child (ages 1 – 5 years old, offered Monday through Friday 7:30 a.m. to 6:30 p.m.)
$50 off: Any Med-Spa service (includes BOTOX, Juvederm or Skin Pen treatments)
$20 off: Spray Tan
$20 off: Facial
$20 off: Massage Therapy
Note: All program certificates are non-transferable and must be redeemed by February 28, 2017.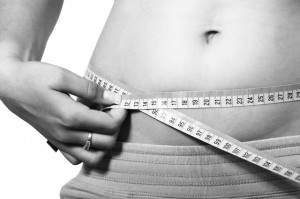 If you're already serious about making this the year you get in better shape, you might as well give yourself the extra perks that come with this type of offer. (When is the last time you had free child care and time to work on yourself with a free personal trainer?) Those kinds of gifts don't come along every day.
Go by the gym if you'd like to try it out for a few days while you decide, but if you're interested in membership, be sure to do it before January 2017 ends so you won't miss out on the $500 in free services.
If you have questions about the gym or the New Year offer, call them at 479-587-0500. The gym is located at 2920 East Zion Road in Fayetteville.
Save
Save
Save
Save
Save
Save
Save
Save
Save
Save
Save